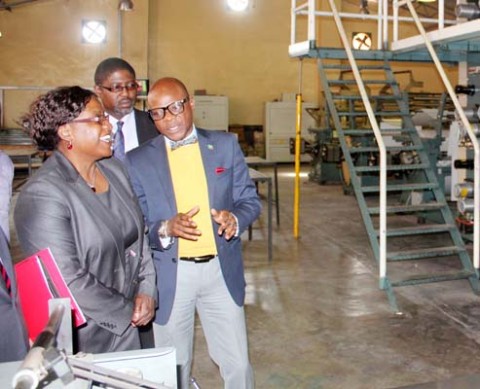 AIRTEL Zambia Plc has embarked on a gold-plating exercise to boost over 1,000 base stations to improve the network coverage.
Meanwhile, the firm is in discussions with Zambia Information Communication Technology Authority (ZICTA) and Zambia Bureau of Standards (ZABS) to set up minimum standards of low-cost quality phones so that subscribers can enjoy a clear network.
Airtel Zambia managing director Charity Lumpa said, "Since July, we embarked on gold-plating exercise to ensure the network is excellent for both voice and data.
We have already increased to high internet speeds in Lusaka and we are now going to the Copperbelt."
Ms Lumpa was speaking when she paid a courtesy call on Zambia Daily Mail Limited managing director Anthony Mukwita.
She said Airtel is also expanding its network in terms of coverage to install sites in newly-built up commercial and residential in urban areas for subscribers to enjoy business.
Airtel has since identified 29 areas in Lusaka and 25 on the Copperbelt where new base stations will be installed in 2014 to further improve the network.
Ms Lumpa said currently 1,090 towers of which 522 that are third generation (3G) are being boosted under the gold-plating exercise.
The firm is also working with electricity supply company, Zesco, to optimise the network by utilising grids.
Commenting on the quality of handsets that most subscribers use, Ms Lumpa said most handsets are counterfeit and are contributing to calls being dropped.
She, however, dismissed allegations that the network is congested as Airtel is sitting at six million network capacity.
"We do not have network congestion because we have a network capacity of six million subscribers. But what we do find out, though, is that in some areas we are impacted by road works and natural causes such as lightning," she said.
Ms Lumpa said over the last 15 months, Airtel has lost about K1.5 million through vandalism of generation sets particularly in rural areas.
DAILY MAIL