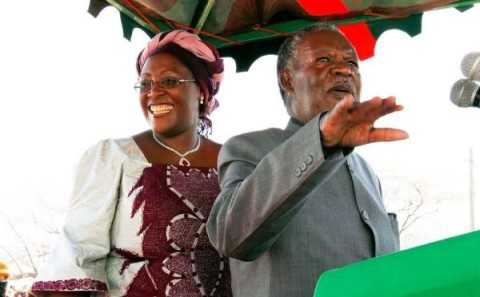 PRESIDENT Michael Sata has said that he needs more members of Parliament (MPs) from Eastern Province to help him fight poverty in that region.
He said it was unfortunate that 49 years after Independence, easterners were still struggling to access clean water and good roads.
He said this when he addressed a rally at Chutika village in Mfuwe's Malambo Constituency yesterday.
The President said time had come for people in the province to support development programmes by voting for Patriotic Front candidate Jack Shuma in the coming by-election.
Joseph Lungu, who is Msanzala MP is currently the only PF parliamentarian in the entire province.
Malambo seat previously held by MMD's Maxwell Mwale was petitioned by Kaweche Kaunda and the court is yet to decide on the by-election date
"It is sad that 49 years after independence people here don't have clean water, children have no shoes, no underwear while women are suffering," Mr Sata said in chinyanja amid applause from scores of people that attended the rally.
The President jokingly told the gathering that it was sad that wise people were no longer hailing from the east.
President Sata was presented with white doves by women from Chutika village as symbol of love and peace before he addressed the rally.
He later visited Chief Nsefu who is admitted to Kamoto Mission Hospital before driving from Chipata to Vubwi where he was scheduled to address another gathering.
Times of Zambia