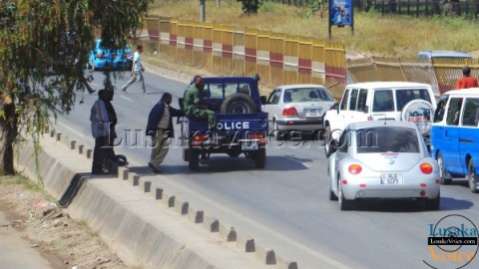 University of Zambia (UNZA) students this afternoon staged a protest demanding the release of their fellow students who had been arrested by police on Thursday evening this week.
The students on Thursday had staged a protest to press University management to allow them to remain at the campus over the festive holiday an action which resulted in the arrest of some of students.
A check by Qfm news crew that rushed to Campus this afternoon found the students had set tires on fire along the Great East Road.
The Great East Road was closed for about an hour before the Police in riot gear thwart the students' protest by firing tear gas.
It is however not clear how many students of those that were arrested on Thursday after they staged a protest are still under police custody.
A comment from Police spokesperson Charity Munganga proved futile by broadcast time when contacted as her phoned remain unanswered.
qfm