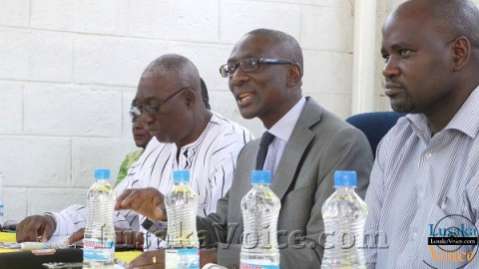 National Restoration Party (NAREP) president Elias Chipimo junior has charged that the Patriotic Front government's fight against corruption is fake.
Mr. Chipimo has told Qfm News that pronouncements by the PF government on the fight against corruption are only meant to hoodwink Zambia.
Mr. Chipimo notes that Zambians need to be careful and access the consistency of the Patriotic Front when it comes to the fight against corruption.
He adds that the reality is that the Patriotic Front has no clear strategy to deal with corruption involving public officials and other individuals.
And commenting on reports on the suspension of permanent secretary in charge of administration at Cabinet office Anna Mwewa for allegedly abusing government funds, Mr. Chipimo says the suspension is a scheme designed to create an impression that the government is fighting corruption.