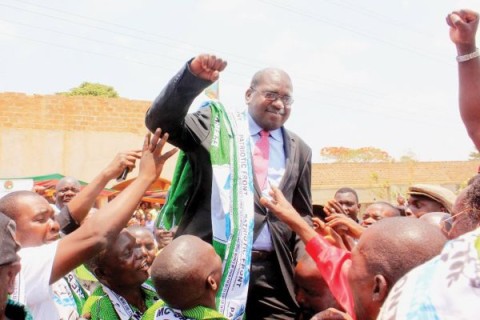 A traditional ruler in Mansa district of Luapula province has praised President Michael Sata for appointing newly elected Mansa Central Member of Parliament (MP) Chitalu Chilufya as deputy minister Health.
Headman Musankata of the Ushi speaking people said the people of Mansa district were grateful to President Sata for appointing Dr. Chilufya whom he described as a hard working man.
The headman said Dr. Chilufya has the blessings of the people of Mansa because he has a heart for the people and will therefore improve the lives of people in his constituency.
ZANIS reports that Headman Musankata said this when Dr. Chitalu called on him at Musankata village in Mansa yesterday.
The headman has since allocated land to the Mansa Municipal Council for the construction of a health and police posts as part of his continued support to government's developmental agenda in his area.
And headman Musankata has called on Dr. Chilufya to ensure that all projects left by his predecessor, the late Kennedy Sakeni, are implemented.
Dr. Chilufya has since pledged to carry on the legacy of the late Mr. Sakeni to develop the area within a short time.
He said it was his mandate to spearhead development in his constituency in accordance with his party, the PF's manifesto of improving the living standards of the people in Mansa and the whole country.