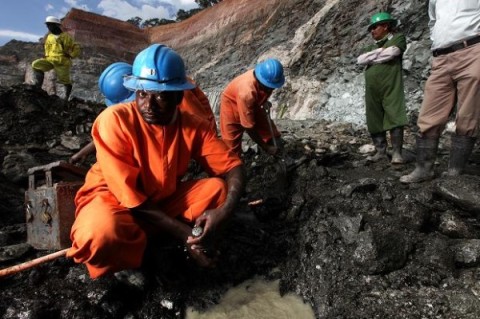 A 50-YEAR-OLD miner of Melai Emerald Mine in Lufwanyama has been crushed to death by an excavator, district commissioner Alex Kalela has confirmed.
Mr Kalela said in an interview yesterday that the incident happened on
Wednesday last week around 13:00 hours at the local emerald mine located near Grizzly Mining Limited.
Mr Kalela identified the deceased as John Mulenga of Kalengwa North in Kalulushi.
"The accident happened when the operator of the excavator was trying to reverse and he ran over Mr Mulenga. The hip bone was shattered and his bowels came out," Mr Kalela said
He said Mr Mulenga was in charge of safety at Melai Mine and he has
worked for the firm for 24 years.
Mr Kalela expressed concern about poor safety measures at some mines in Lufwanyama, adding that some mining companies allow their employees to work without safety attire and fail to adhere to safety standards in the mines.
daily mail