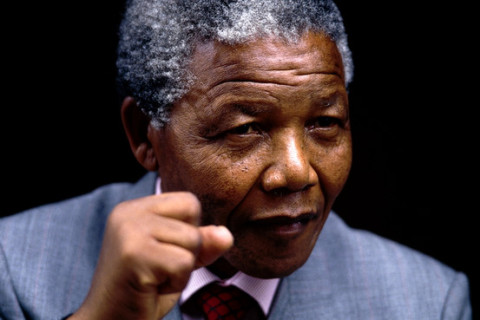 A MAMMOTH  task of humongous proportion lies ahead of Jacob Zuma and his government as they grapple with plans of finally putting to rest Nelson Mandela, the world's most  popular man.
Millions and possibly billions of Rand are expected to sink into the preparations as South Africa expects to play host to not a dozen but several dozen world leaders including Barack Obama and President Sata.
The die is already cast and a ministerial committee has been formed by President Zuma to ensure a dignified funeral for the man revered as an icon of love and whom many honour as they would a saint.
Memorial ceremonies are expected to form the biggest and most watched public event ever held in Africa, if not the world.
Mandela died at his home in Houghton, Johannesburg on Thursday night. He was 95.
In an unprecedented display of unity, world leaders from around the globe are due to converge on South Africa to pay their last respects to Mandela, news24 reports.
According to South Africa's Sunday Independent, the world's reaction to Madiba's death seems however to have caught planners off-guard as by Saturday, speakers for tomorrow's service at the FNB Stadium in Johannesburg had not yet been identified nor had the route been mapped out that will be used to transport the remains from 1 Military Hospital in Pretoria to the Union Buildings.
According to the ANC, 54 memorial services would be held around the country, with the primary service at FNB Stadium tomorrow.
However, world leaders are expected to also attend Sunday's burial service in Qunu in the Eastern Cape, Mandela's home province.
This, however, could prove a logistical nightmare as the Mthatha Airport is expected to be a scene of chaos due to its size.  Chartered aircraft will only be able to drop off passengers as there is no space for them to park. They will then have to fly to either East London or Port Elizabeth.
According to Collins Chabane, Minister in the Presidency, diplomats from foreign embassies have been asked to use their own discretion with regard to Qunu.
According to one diplomat, the government is not preventing anyone from going to Qunu. This, he said, was in line with African tradition that states no one can prevent any person from attending a funeral.
But SAPA reports that the Mthatha Airport will only be used for the landing of heads of state attending the funeral.
Madiba burial dilemma
"VVIPs attending the funeral will be driven by luxury coaches to Qunu to avoid stampede in the N2," provincial premier Noxolo Kiviet said in a statement.
VIPs and members of the public could use the Port Elizabeth and East London airports as alternatives, she said.
Mandela's memorial service will be held at FNB stadium in Johannesburg tomorrow and he will be buried at Qunu, where he grew up, next Sunday.
Kiviet said the province was ready for the large volumes of people expected to attend the funeral.
"Eskom has assured us that their electricity network in the area has been maintained since September and contingency plans are in place in case of lapse."
She said the banking, retail and hospitality sectors were also ready for the increased numbers, but asked local people to assist where they could.
"I appeal to Eastern Cape citizens to open their homes and accommodate visitors to our province."
Kiviet said public viewing mourning areas would be available for people to watch both the memorial service in Johannesburg and the funeral.
Eighteen mourning areas would be available to the public across OR Tambo, Nelson Mandela Bay, Bufallo City, Chris Hani, Queenstown, Joe Gqabi, Cacadu, Alfred Nzo and Amathole districts.
A provincial memorial service would be held at the Nelson Mandela stadium in Port Elizabeth on Tuesday, Kiviet said.
"We are encouraging all people of the Eastern Cape from all walks of life to join us on this solemn occasion."
She sent her condolences to the icon's family.
"As people of the Eastern Cape, we loved him so much — we would have been easily tempted to have jealously claimed him as our own, but we recognised that his towering stature as a symbol of freedom and peace transcended the rural boundaries of Qunu, his birth place, into the world for the benefit of all human kind."
Security was tightened outside Mandela's Qunu home on Saturday, with a heavy military presence.
At least 10 armoured vehicles were parked outside, and soldiers with firearms marched on the N2, past Mandela's house, to their assembly point.
The N2, which is the main road to and from Qunu, has been closed for a few kilometres before and after Mandela's house.
Police on horseback patrolled the streets in the village.
The media contingency outside the house was also growing.
Meanwhile, roadworks on the N2 continued, with workers filling potholes.
Memorial events being planned will also cater for millions of ordinary South Africans who revere Mandela like a saint.
A public "Ceremony of Remembrance" is due to be held today at Soweto's 90,000-capacity Soccer City stadium, where Mandela made his last public appearance at the Football World Cup closing ceremony in July 2010.
His body will then be taken to Pretoria's city hall to lie in state for three days. A television camera will broadcast 24-hour rolling footage of people paying their respects.
Today, South Africa's parliament will hold a joint session to honour the man who ushered democracy into the once-fractured nation.
SOURCE: Zambia Daily Mail