Raise a Smile is a non-profit children's charity organization. We support orphans and vulnerable children in various projects in Zambia (a developing country in Southern Africa). The main focus of Raise a Smile is to provide sustainable development through education.
Who are we and what is our motivation?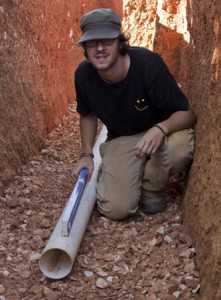 In 2008 two of our founding members returned from a trip to Zambia motivated to do something meaningful. Zambia is a beautiful country with stunning landscapes, amazing wildlife and warm, friendly people. However, with 10% of all children orphaned and a life expectancy of just 43, day to day life is a struggle for a significant proportion of the population. Having witnessed the injustice of poverty denying children their basics rights of education, nutrition, healthcare and shelter, we felt the urge to do something.
Six months later, and Raise a Smile was a registered charity in Germany (Reg no: VR30320B). The Raise a Smile board is made up of seven people from different backgrounds including a nurse, a psychologist and a civil engineer. We all work on a voluntary basis, because we are passionate about the goals that Raise a Smile strives to achieve.
Raise a Smile Goals and Aims
Our main focus is on education, as we believe that no child should be denied the opportunity to attend school. Education is the most powerful tool in the fight against poverty and oppression and it is through education that we are able to sustainably improve the lives of orphans and other vulnerable children in Zambia.
Raise a Smile Mission Statement
"Raise a Smile works through education to sustainably improve the lives of orphans and other vulnerable and underprivileged children in Zambia"
Our work is centered around development rather than aid as we believe in the saying "give a man a fish and he can feed himself for a day, teach him how to fish and he can feed himself for life". By providing an education for Zambian children, who would otherwise not attend school, we can ensure a sustainable approach to development. With education, we present Zambian children with the opportunity to shape their own future.
What makes us different?
Raise a Smile is a small grassroots charity, NOT a large enterprise. That is why, just like those of you who come to volunteer with us, all of the Raise a Smile board of members fund their own trips to Zambia. That means flights, visas, accommodation, vaccinations, everything!
We really appreciate each and every donor because we realise the importance of what you are doing to support children in Zambia. As a small charity we can easily keep track of exactly where your donations have been spent and let you know how much of a positive impact they are making.
Because of the way Raise a Smile is run, all board members have a hands-on involvement with each project. As a small charity we are able to know what is going on with each project at any time and are flexible enough to adapt to unexpected situations, which seem to occur pretty regularly in Zambia!
As well as all of the above advantages of being a small charity, we are still big enough to make a significant and positive difference to the lives of the children that Raise a Smile supports.
What we've achieved so far…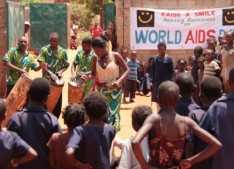 Everyone at Raise a Smile works hard to ensure that your donations can stretch as far as possible and make the biggest difference to Children in Zambia. Your donations have paid for numerous children to attend Hope and Faith school, we have built a block of 6 new toiletsfor the Magazine Community School, paid for and transported milk goats to the Kazembe Orphanage, as well as building an enclosure for them, made sure nobody has to learn on an empty stomach at the Magazine Community School, saved lives with mosquito nets for the Kazembe Orphanage and much more…
What we're planning for the future…
The next step for Raise a Smile is to establish the Muzanga Education Project. With 50% of the Zambian population living in rural areas, many children are unable to attend school simply because they live too far away. Everybody deserves the right to an education, and with your help we are going to ensure that no child is left behind. The project will begin in October 2013 with a mobile school, taking education to cut off communities in the East of Zambia. Working with local teachers and members of the community we will teach the core subjects of reading, writing and arithmetic, as well as special workshops on important topics including HIV/AIDS, children's rights, malaria and many more. To find out more about this project and how you can be a part of the solution visit the Muzanga Education Project page.
SOURCE : http://www.raise-a-smile.org/