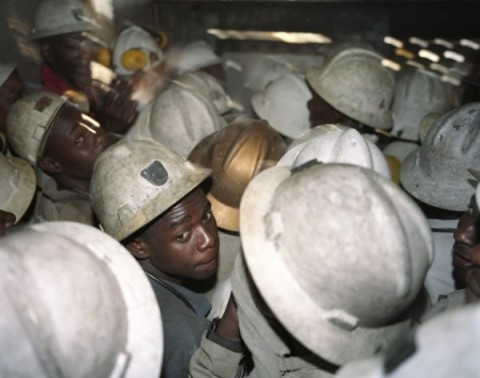 Glencore Xstrata PLC's (GLEN.LN) Zambian unit, Mopani Copper Mines has granted its workers an 8% pay rise as part of a 2014 wage agreement, averting a potential labor unrest at the country's third largest copper and cobalt producer, officials said Thursday.
Miners Union of Zambia President Chishimba Nkole signed a collective agreement on behalf of more than 10,000 unionized workers and pledged to work with management to ensure that the unit cost of production is kept at its "barest minimum" to ensure profitability of the operations.
Glencore becomes the second mining company in Zambia to grant workers a pay rise in less than two weeks as miners in Africa's largest copper producer grapple to meet miners' pay demands to avoid strikes.
"We are critically reviewing our operations to ensure that we invest in the future of the mines and maintain jobs even amidst financial challenges and low copper prices," said Mopani's chief services officer, Moses Chillangwa.
Last week, Kansanshi Copper mines, Zambia's largest copper producer awarded workers a 25% pay rise following weeks of negotiations. Mr. Chillangwa said that the low global copper prices remain a huge challenge for the miner.
According to union representatives, the miners need higher wages to meet the rising cost of living driven mainly by higher food and energy costs.
Glencore has invested millions of dollars in the past few years to turn around the once struggling mine. The company is currently finalizing a $323 million deep mine copper project, which is expected to extend the lifespan of the mine by at least 25 years. "We have noted the huge amount of investment that Mopani is putting in to ensure long-term sustainability…we look forward for a more prosperous and profitable company going forward," Mr. Nkole said. Mopani is targeting to boost production to about 5.1 million tons in the next 3-5 years from the current 3.4 million metric tons of ores a year.
Analysts have warned that wage demands could squeeze Zambia's already struggling companies, which have been battered hard by low global copper prices. Since mid-year, mining companies have been pressing the Zambian government for incentives and tax waivers to combat low copper global copper prices.
The Zambian government has warned companies against laying off workers.