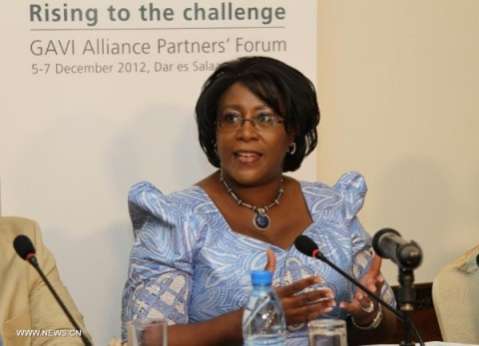 First Lady Christine Kaseba has noted the need to tackle Malnutrition through enhanced sensitization.
Speaking this morning at the official hand over of the Refurbished Malnutrition Children's Ward at the University Teaching Hospital UTH's 'A' Block Children Wing, Dr Kaseba commended Health Hope for Zambia for putting the money raised for the project to good use.
Dr. Kaseba says it gives hope when the private sector is comes in to complement government efforts as it cannot manage on its own.
She says the Refurbished Malnutrition Children's Ward will not only offer more bed space, standard equipment but also offer health education to women.
Dr. Kaseba has thanked UTH Management for identifying the need and partnering with Health Hope for Zambia in trying to raise the standard for children especially those admitted with malnutrition.
The First Lady has since implored Health Hope for Zambia to also consider Arthur Davison Children's Hospital in Ndola which she says requires urgent intervention.
And Health Hope for Zambia project Coordinator Brendin Clark has donated an ambulance to the Malnutrition Ward.
Earlier Community Development, Mother and Child Health Deputy Minister Jean Kapata said her ministry in collaboration with the Ministry of Education is rolling out feeding programmes in schools in order to reduce the levels of malnutrition across the country.
qfm