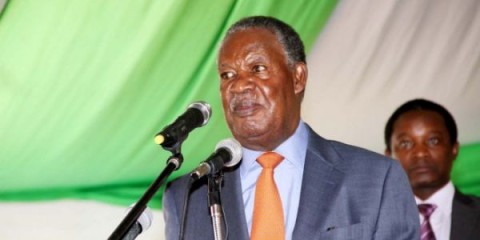 President Michael Sata has today sworn in Misheck Chikamata as Home Affairs Permanent Secretary.
Dr. Chikamata replaces Maxwell Nkole who was retired by the head of state early last month in a mini Permanent Secretary Reshuffle.
Speaking during the swearing in ceremony at Statehouse in Lusaka today, the Head of State congratulated the newly appointed Permanent Secretary.
And speaking after being sworn in, Dr. Chikamata thanked President Sata for recognising him as someone who can deliver.
The new PS said he will be devoted to his duties and work to serve the interest of the public and the nation as a whole.
Before his appointment, Dr. Chikamata worked for the University Teaching Hospital (UTH) as Head of Paediatric wing.
Dr. Chikamata had also previously worked for the World Health Organisation (WHO) in Geneva as Medical Officer in 2002.