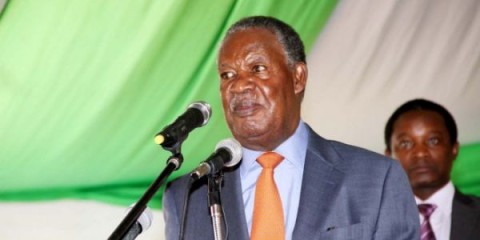 PRESIDENT Michael Sata has said the strike by University Teaching Hospital (UTH) nurses is illegal but the Government will not fire them despite receiving 800 applications from other nurses.
The President, who said the Government wanted to follow the laid-down procedure in handling the issue, noted that nurses had not followed the Industrial Relations Act that required them to declare a dispute before going on strike.
He said this yesterday when he featured on a special programme on Radio Yangeni in Mansa where he had gone to thank the people of Mansa Central for voting for the PF candidate Chitalu Chilufya during the recent by-election.
Mr Sata was, however, said he was aware that nurses were working under pressure and had families to look after.
He said during the strike period, the Government had received more than 800 applications from other nurses who could easily be used to replace the striking nurses but the Government was not going to use shortcuts in resolving the problem but follow right channels.
"We don't want to use shortcuts. If we want to make shortcuts we have all things on our disposal: We have the police, the courts. If we want to make shortcuts we can easily make shortcuts and enjoy the shortcuts," Mr Sata said.
"It's not blackmail. If you have a garden boy, you have a house girl, do they tell you what to do?" he asked.
Meanwhile, President Sata said there was no need of having a new Constitution when the current one could be amended.
Mr Sata said the current Constitution, just like a hand-written document, had defects which could be amended.
"We said there are defects in the current Constitution and if there are defects, we can amend them. For example, you want the Information Bill, do you need a new Bill when you have a chapter in the current Constitution which we can easily amend?"
Mr Sata said the Government was not in a hurry to have a new Constitution because there was no vacuum.
Justice Minister Wynter Kabimba, who featured on the same programme, said there was no stand-off over the Constitution-making process as alleged in some sections of society.
Mr Kabimba said the process would be people-driven and that's why he and the President had been quiet because they did not want to prejudice the process.
Meanwhile, Mr Sata said he would ensure that construction of Luapula University is complete before he leaves office or dies.
Mr Sata also visited the construction site of the university situated off Samfya Road but could not do the ground-breaking ceremony as it had been postponed to March next year.
Education Minister John Phiri said he had allocated K13 million towards the construction of the university.
And speaking at a public rally at Kabole School ground, Mr Sata said he was a nobody without the electorate, and urged the newly-elected Mansa Central Member of Parliament Chitalu Chilufya to work towards improving the living standards of the people who put him into power.
"So ba Chilufya, put efforts into building and improving the lives of people here because they voted for you," he said.
Mr Sata, who touched down at Mansa Airport at 11:30 hours, was accompanied by Justice Minister Wynter Kabimba, Education Minister John Phiri, Foreign Affairs Minister Wylbur Simuusa and Lands Minister Harry Kalaba.
Others were Southern Province Minister Daniel Mukombwe, Local Government and Housing Minister Emerine Kabanshi and Lameck Mangani, Eastern Province PF chairperson, and senior government and PF officials.
Times of Zambia