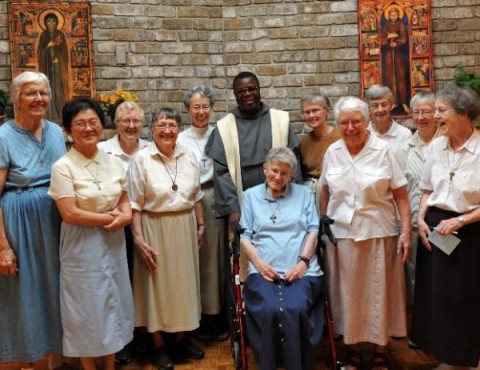 Pope Francis on Saturday named a Conventual Franciscan to head the Diocese of Mansa in Zambia. Fr. Patrick Chisanga fills a see that had been vacant since January 2009, when Bishop Andrew Chisha retired after reaching the age limit. Since then, it was being administered by Fr. Michel Merizzi, M.Afr.
At the time of his nomination, Bishop-elect Chisanga was serving as the provincial of the Conventual Franciscans in Zambia and as a professor at St. Bonaventure College in Lusaka.
He was born in 1971 in Kamuchanga and entered his religious community in 1990. He was ordained nine years later and pursued studies in psychology at the Pontifical Gregorian University in Rome (2002-2006). The 42-year-old bishop-elect's pastoral assignments have included parish and formation ministry.
The Diocese of Mansa currently includes about 1.6 million people, of whom 434,000 are Catholic, and 16 parishes.