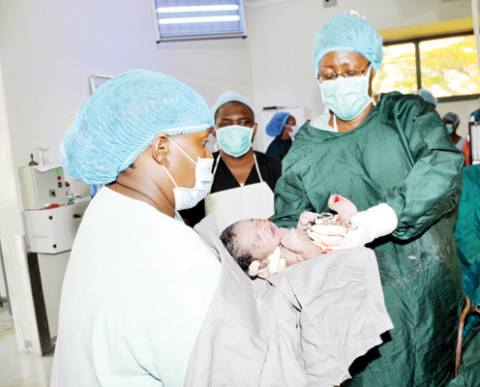 FIRST Lady Christine Kaseba has said unsafe abortion is still a silent crisis in Zambia despite having laws that allow women to seek safe abortion services.
Dr Kaseba said it was unacceptable that reducing unsafe morbidity and mortality was still a challenge despite having the Termination of Pregnancy (TOP) Act of 1972.
The First lady said this on Thursday night in Lusaka when she launched a video documentary called 'Conversation on Abortion'.
The documentary depicts Zambian women and girls who have undergone unsafe or safe termination of pregnancies and the impact this has had on the women and girls or their families.
Some people who have helped girls have unsafe abortions also tell their story in the documentary.
Interviews were carried out with officials in the health care sector including medical doctors, nurses and clinical officers to document existing abortion care practices and policies.
The documentary was put together by Ipas Zambia, officials from the Ministry of Health, and Ministry of Community Development, Mother and Child Health.
Ipas Zambia is an international non-profit making organisation working in the field of women's health and rights.
Dr Kaseba said restrictions in the implementation of the TOP Act were a contributing factor to unsafe abortion, thus encouraging young women to seek quack abortion services.
She said some of the restrictions included the requirement of three physicians to sign before a safe abortion could be conducted.
"But what happens to a rural woman where there are inadequate doctors and uneven distribution of manpower?" Dr Kaseba asked.
She said the public should not judge or discriminate women when they seek safe abortion services because God was the best judge.
She said there was no need to waste time arguing over the matter when the common ground was to save life.
Times of Zambia