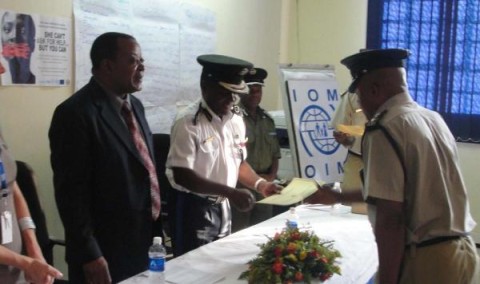 The lone police officer was attacked by Andrew Zgozi of Muhango Farms with an axe after he attempted to apprehend him for allegedly assaulting his wife.
Central Province Police chief, Standwell Lungu confirmed yesterday that the incident happened around 20:00 hours on Monday when the suspect who was hiding within the farm attacked the police officer from behind.
Mr Lungu said the officer had received a report regarding the assault of the woman whose names were withheld.
He said the assailant fled from the crime scene after attacking the officer and a manhunt has since been launched.
The officer sustained a deep cut on the back of his head and was admitted to Kabwe General Hospital.
In a related incident, police have arrested a 35-year-old man in Kapiri Mposhi for allegedly beating to death his wife using a lock and a chain.
The deceased was allegedly found drinking beer with other men at a tavern.
The suspect, a bus conductor, has been identified as Joe Chisenga of Ndeke Township.
Mr Lungu said the incident happened on Sunday around 19:00 hours and that the woman died the following day due to injuries sustained in the beating.
Preliminary investigations revealed that the suspect found his wife, identified as Kiba Chola, drinking beer and that after seeing the suspect, she ran to their matrimonial home where he followed her and started beating her using a chain which had a lock until she became unconscious.
Chola was later rescued by neighbours who heard her screaming for help and was rushed to the hospital where she died later.
And Central Province Permanent Secretary Edwidge Mutale condemned the attack on the police officer and the killing of Chola especially that it was during the period when the country was commemorating the 16 Days of Activism Against Gender-Based Violence.
Ms Mutale said it was sad that police officers who were supposed to protect lives were also being attacked, and called for a stop to such acts.
Times of Zambia