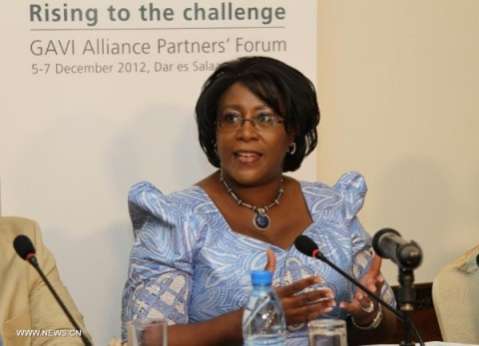 First Lady Dr Christine Kaseba has noted that the country has taken steps to put in place relevant policies, laws, guidelines and institutions to support holistic management of Gender Based Violence.
Speaking during the commemoration of 16 days of activism against GBV in Lusaka today, Dr Kaseba says despite the steps taken, the private sector must come on board to identify creative and innovative programs to prevent and respond to GBV.
Dr. Kaseba states that community leaders, ward councilors and others must be in the forefront of community response to GBV, stating that development activities cannot take place if women live in fear of being raped on the streets as they conduct their daily chores due to poor neighborhood security.
She has further called on the government and other cooperating partners to continue with the establishment of one stop centers in order to reduce the stress that survivors undergo whilst seeking treatment and counseling.
Dr Kaseba has also called for unity in the country in fighting GBV for the sake of a peaceful and safer Zambia for the men, women, boys and girls.
And Non Governmental Organizations Coordinating Council vice Chairperson Mary Mulenga says a total of 6,055 cases of Gender Based Violence cases have been reported to the Young Women Christian Association of which over 4,800 victims were women confirming the point that most victims of GBV are women.
She further states that there is need for politicians, traditional and religious leaders and citizens to unite and fight GBV.
And outgoing United Nations Resident Coordinator Kanni Wignaraja says the law against GBV in Zambia calls for a multi sector approach if it is to be fully implemented.
She adds that GBV should be seen as a crime against the state so that state prosecutors can represent the victims where they are unable to do so.
Ms Wignaraja notes that the UN in Zambia and its cooperating partners are working closely together to support the national anti GBV efforts.
QFM