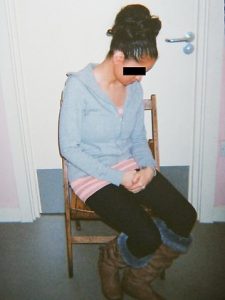 The 73-year-old man arrested on suspicion of holding three women captive in a south London flat for 30 years is a one-time Communist party activist who was well known within far-left circles in London during the mid- and late 1970s as the leader of a separatist party-cum-commune.
Aravindan Balakrishnan, known as Comrade Bala, had been a senior member of the Communist party of England (Marxist-Leninist) – a member of the party's central committee – but according to a history of the movement he split from the party in 1974.
His new organisation, described as "characterised by the ultra-left posturing and Mao worship", was called the Workers' Institute of Marxism-Leninism-Mao Zedong Thought. But the group is not thought to have been active since the 1970s – before one of the women, now aged 30, was born.
Local sources said the woman arrested last week was his wife Chanda Balakrishnan, aged 67, a fellow activist.
They were both arrested on suspicion of holding three woman captive in a cult-type arrangement at a series of addresses in south London, including most recently at Peckford Place.
The women have been described by police as a 69-year-old Malaysian, a 57-year-old Irishwoman and a 30-year-old Briton, believed to be the daughter of the Irishwoman and Aravindan Balakrishnan.
Based in a bookshop in Acre Lane, a road in the then hugely deprived south London area of Brixton, the organisation ……..
Reports says the couple were of Indian and Tanzanian origin and came to the UK in the 1960s. They were previously arrested in the 1970s, but it is not known if they were charged.