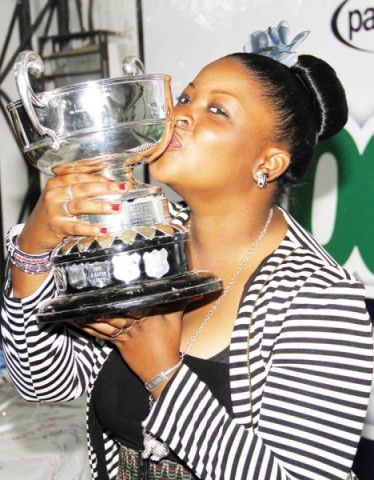 AFTER warming up in the traditional season-closing, Levy Patrick Mwanawasa Trophy, the Zambia Golf Union (ZGU) councillors get down to serious business in Kabwe today to chart a new course for the sport.
With all ZGU big wigs assured of retaining their respective executive positions for the next two years, the battle will be for the post of honorary secretary where incumbent Mubiana Akakandelwa is facing a fierce challenge from former diplomat, Kelly Munsaka.
Akakandelwa, who has been the ZGU chief executive officer for the past three years, is optimistic of retaining his position, saying the current executive had done well for Zambia's golf development.
"ZGU (executive) has done well. So it's imperative to keep up the good team. There is no need to fix something that is not broken," he said in an interview.
Munsaka, who is equally confident of scooping the post, said he was equal to the task and was looking forward to give democracy the best shot.
"The race is on. We're equal to the task. We are looking forward to giving democracy the best shot," the Nkana Golf Club member said.
While Akakandelwa and Munsaka are on a collision path, incumbent ZGU president, Charles Mwanza is assured of getting his third term in office without a vote cast.
Mwanza is unopposed for the top post, so are his deputies, Innocent Chalabesa (South) and Moses Chitoshi (North).
Ndola Golf Club captain, Humphrey Mutambo will be ushered in as the new ZGU treasurer, taking over from Joel Chitambala, who is not seeking re-election.
Nkana captain, Elario Musonda will continue as ZGU executive member north with Mazabuka's Alfred Akasiwa also retaining the post of executive member south.
Mwanza thanked members of his outgoing executive committee for the support rendered to him during his three years in office.
He also appealed to captains from all affiliate clubs to turn up and attend the council meeting which he said was the last activity on the ZGU calendar.
Akakandelwa said the ZGU annual general meeting was the only platform for all members to express themselves and bring up new ideas of the sport should be governed.
Apart from elections, the ZGU council will also look at various aspects of the local sport including devising new ways of raising the Union's funds.
Mwanza said it was ZGU's hope to have at least two fundraising events in 2014 for the sport's development.
During last year's august gathering, the ZGU council unanimously resolved to start punishing clubs that stage parallel events when there was a sanctioned union tournament.
A K2,000 fine was imposed on all defaulters.
The council agreed that further disciplinary action should be meted out on the captain of the defaulting clubs and also resolved that apart from the fine, no-show golfers at ZGU tournaments should be slapped with a month-long ban from all golfing activities.
Mwanza said the move was aimed at putting deterrent measures to stop clubs from hosting fundraising events when another club in the region was staging a sanctioned golf tournament.
[Times of Zambia]