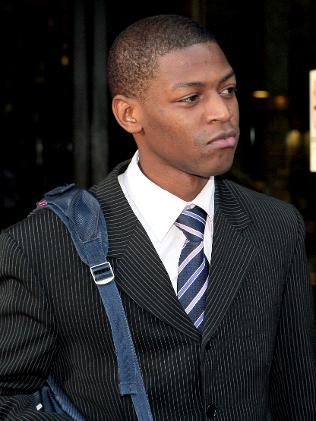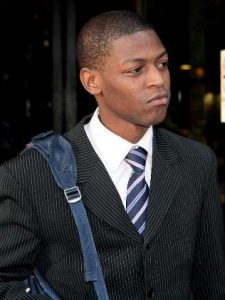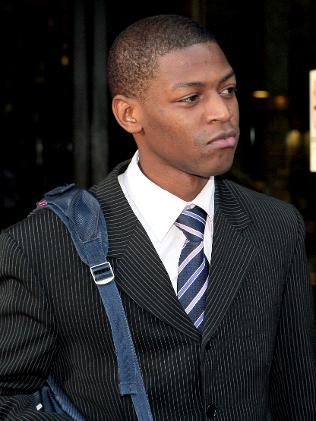 A Zambian man who was sentenced to two years in jail for having sex with a 15-year-old girl will be allowed to stay in Australia after it was ruled he was a low risk to the community.
Likumbo Makasa had been threatened with deportation and was kept in immigration detention after his conviction on three counts of having sexual intercourse with a child in 2006, when he was aged 22.
A further conviction for raping the same girl the next day at Hurstville, in Sydney's south, was quashed in 2010 – but a year later, the then Minister for Immigration and Citizenship cancelled Makasa's visa.
Now the Administrative Appeals Tribunal has ruled to deport Makasa would not be in the best interests of his own children, two of whom live in Perth.
Makasa, along with acquaintances Tyrone Chishimba, 25, and Mumbi Peter Mulenga, 29, were all jailed over the August 2006 aggravated sexual assault of the girl, who they were introduced to by a friend.
During a 2009 jury trial, Sydney's Downing Centre District Court heard the girl drank a lot of alcohol after school and went to Makasa's house where she slept in a bedroom.
She later woke to find a man having sex with her.
Then more men, including Chishimba, Makasa and Mulenga, were accused of having sexual intercourse with her without her consent. But because the room was dark, she was unable to identify them.
They challenged their convictions in the NSW Court of Criminal Appeal and Justices Robert MacFarlan and Bruce James, with Justice Lucy McCallum dissenting, upheld the appeal.
At the tribunal, the federal immigration authorities had argued Makasa should be deported – on the basis that by the civil standard of balance of probabilities, he had had non-consensual sexual intercourse with the complainant.
But in his judgement on Makasa's visa, tribunal deputy president Brian Tamberlin said he should not be asked to adjudicate on questions of criminal misconduct and ruled Makasa could stay in the country.
HE PLAYED the part of a knight in shining armour, offering a 15-year-old girl safety when she could not protect herself.
But that same man turned attacker, leading two of his friends in a horrifying gang rape.
Her three-year fight for justice ended yesterday as a jury found three Zambian nationals guilty of aggravated sexual assault without consent for the attack in August 2006.
The main attacker, Likumbo Makasa, was also found guilty of charges of having sex with a child under 16.
The chequered history of the matter can now be revealed – there have been two aborted District Court trials and this one, meant to take a month, has lasted well over three months.
Makasa, Tyrone Chishimba and Mumbi Peter Mulenga had pleaded not guilty and faced a trial on a total of 30 charges between them arising out of the incident in Hurstville.
The court heard that the girl, who cannot be identified, had been drinking alcohol with friends when she was met by two of the accused – Makasa and Chishimba – who bought the group bourbon and cask wine.
The teenager passed out drunk in a 7-Eleven store and Makasa offered to take her back to his unit so she would not be picked up by the police.
After they arrived at the unit, police said, Makasa, a married nurse who has been a permanent resident for three years, showed her a hand gun.
The girl told police she was intoxicated and vomited once.
She passed out again and later told the trio that she was still drunk and wanted to sleep.
The court heard that the girl did indeed fall asleep, only to awake to the horror of a man on top of her having intercourse, to which she had not consented, with the other two watching.
All three were found guilty of aggravated sexual assault in company. Makasa faced additional charges for having sex with the underage victim for another nine hours after the other men left his unit. He was found guilty of three of those.
The trial heard allegations that for two hours after the initial assault, the trio repeatedly raped the girl.
However, the jury did not convict them on those charges.
The trio, two of whom have no prior criminal record, face a minimum of 10 years' jail. Judge Graham Armitage remanded them in custody to face court in October for sentencing.