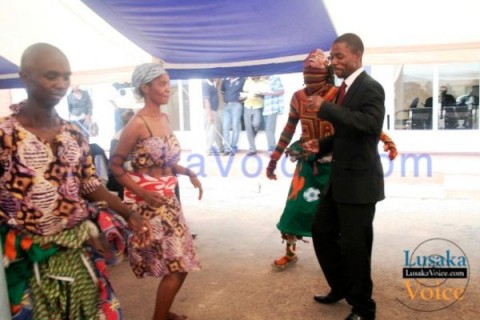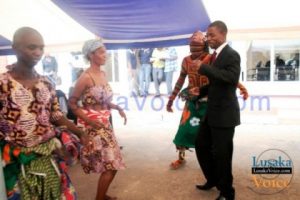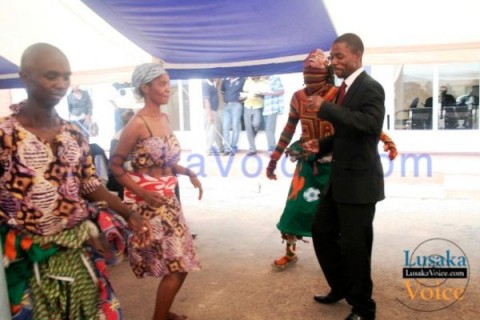 Youth and Sports Deputy Minister Steven Masumba say the undeveloped state of the Western Province has continued to be a challenge for the Periotic Front (PF) government. Mr. Masumba said it was for this reason that government will continue to equitably share national resources in the country.
He said this can be evidenced from the continued raise in allocations of youth funds from 29 groups in 2012, to 41 groups this year adding that government's desire is to see the province rise to its greater heights.
And Mr. Masumba said he was sad that some youths from the ruling Patriotic Front party in the Province were reportedly protesting in demand for jobs and empowerment on political lines.
Speaking in Mongu when he presented loans and grants cheques to 41 youth groups that have benefited from this year's Youth Development Fund (YDF) to a tune of K232, 000, Masumba emphasized that government will continue to employ and empower youths in the country regardless of their political affiliation.
He said the PF government will further continue to create empowerment opportunities the people of Western Province as well as initiate projects and programs that will help elevate the economic status of the province.
Mr. Masumba said it was vital for everyone to note that the PF has dedicated itself to proving employment and empowerment opportunities for all Zambians including PF members with conditions that they meet the required standards.
And speaking through Provincial Assistant Secretary Richard Mulwanda, Provincial Minister Josephine Limata the youth development fund is timely for the province as the rate of unemployment as still very high.
Ms. Limata said unlike other provinces Western Province has no industries from where both educated and uneducated locals can access employment.
  She said the YDF gives youths an opportunity to come out of the unfortunate situation of unemployment and embark on economic ventures for their livelihoods.
Youths from Mongu, Kalabo, Kaoma, Sioma, Shangombo, Sesheke, Mulobezi among other districts were among the 41 youth groups that benefited from this year's youth development fund.
T.M