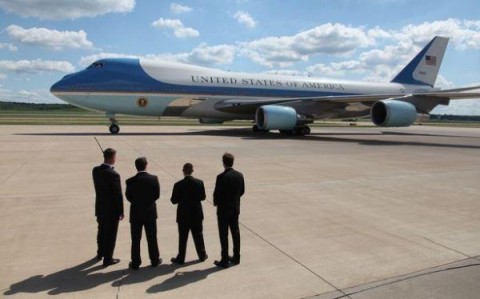 Agents and supervisors of the US Secret Service have engaged in misconduct in 17 countries in recent years, The Washington Post reported Friday.
It quoted accounts given by whistleblowers to a Senate committee that oversees the Secret Service.
These accounts contradict assertions by Secret Service leaders that the agency does not tolerate sexually improper behavior, Senator Ronald Johnson, the top Republican on a Homeland Security subcommittee, said Thursday, the Post reported.
Johnson refused to give details of the allegations.
But the Post said two people briefed on the accounts said they include agents and managers hiring prostitutes and visiting brothels during official trips.
They also allegedly had extramarital affairs on the road, and had one-night stands or long-term relationships with foreign nationals that were not properly reported, the Post said.
The Post said one whistleblower told the paper that senior management was aware of agents hiring prostitutes on foreign and domestic trips.
The paper reported this week that two members of President Barack Obama's security detail were removed from that job after allegedly sending sexually explicit emails to a female subordinate.
One of those disciplined, Ignacio Zamora, had led an internal probe into a scandal last year in which more than a dozen Secret Service agents drank and caroused with prostitutes ahead of a presidential visit for an international summit in the city of Cartagena.
The Secret Service learned of Zamora's e-mails to the subordinate after he tried to retrieve a bullet that he had left behind in a woman's room at the posh Hay-Adams hotel near the White House, the Post says.