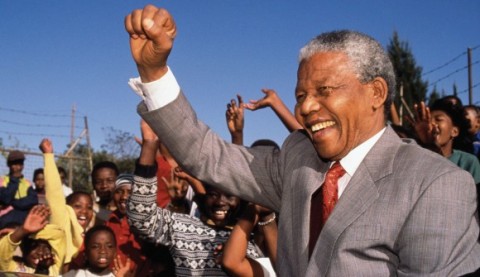 The Nelson Mandela 'conspiracy' lingers on as the world waits for the wrapping up of whether he is dead or alive. At this point, the question is not whether he is dead or alive, but whether he is actually dead or still being kept "alive" by machines that artificially maintain basic bodily functions. On June 8, this year, Nelson Mandela was admitted to a Pretoria hospital and diagnosed with severe respiratory problems. Spending nearly three months in an intensive care unit at the age of 95 is difficult. Sporadic updates from the Government and family members always referred to his condition as critical but stable. During his stay in hospital, various reports were issued regarding Nelson Mandela, his health, his family and his death. Surprisingly, he was released from the hospital on September 2, to "recover" at his Houghton home, where an intensive care unit had been installed.
The flurry of media reports while Mandela remained in hospital gathered momentum and caused people all over the world to reflect on the man's legacy. Since his departure from hospital, there have been almost no updates in the media regarding his health status. It is almost three months since his recover-at-home plan started and not a blink of news from the government or family.  The public interest began to wane. There were two possible answers; he was dead or being kept "alive" on life support. There is no other convincing evidence to support any other reason.
Since his move from hospital to his Houghton home, the South African media have issued no relevant updates on his health matters. Many other Mandela-related topics were published, such as  the premiere of the movie "The long walk to freedom" which received extensive coverage. His daughters and other family members were mentioned, but no indication was given as to whether Nelson was alive.
Nelson Mandela is worshiped in a cult trend and remains the heroic prisoner who fought against the apartheid injustices. He will always be remembered as a man who led a country from the brink of a civil war to democracy.  The Nelson Mandela legacy will continue as a part of South African history for future generations. His life portrayed as a saint and a man revered and treated like a god. This out of the ordinary following from all around the world remains to this day and his followers want to know the truth. The Mandela name is synonymous with world-renowned leaders and will remain a prominent feature in all media related stories. Thus, the renewed interest has finally sparked the South Africa Media to ask a question regarding his health…….