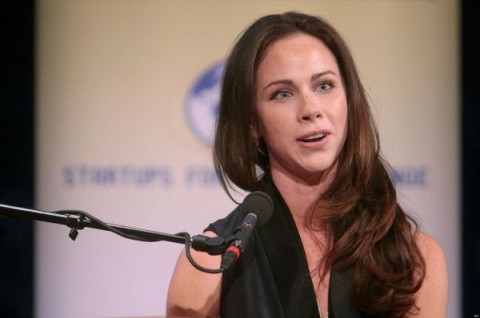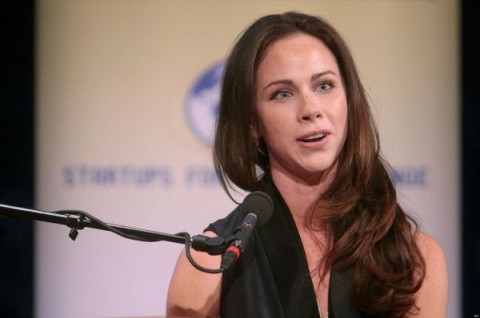 GLOBAL Health Corps (GHC) has urged young professionals who want to make an impact in global health development to apply for fellowships in Zambia, Burundi, Malawi, Rwanda, Uganda and the United States.
GHC is creating a new breed of health sector leaders – a global community of changemakers – that develop innovative solutions to the world's most challenging health problems.
GHC chief executive officer and co-founder Barbara Bush said her organisation was proud to recruit its sixth class of outstanding fellows from Zambia and other countries.
"Global Health Corps is proud to recruit its sixth class of outstanding fellows."The GHC community is comprised young leaders who share a common belief that health is a human right, and we invite passionate young leaders who are committed to social justice to apply for the fellowship and join in the fight for health equity," Ms Bush said.
GHC seeks to engage young professionals with skill-sets that are often viewed as outside of the traditional health field, such as financial managers, communications specialists, architects, computer scientists and supply chain analysts.
Through the fellowship, these professionals apply their expertise to help address urgent global health challenges by working with ministries of Health, non-profit making and other health organisations.
Fellows work on issues such as HIV/AIDS, maternal and child health, agriculture and health financing.
GHC offers young leaders year-long paid fellowships in partnership with internationally renowned organisations, including Partners In Health, Clinton Health Access Initiative (CHAI) and USAID, who are working on the frontlines of the fight for global health equity.
Each international fellow is paired with a fellow from the host country in which they work to promote cross-cultural knowledge sharing and support.
Throughout the fellowship year, GHC provides training in partnership with The Global Health Leadership Institute at Yale University, mentorship, and professional development opportunities to ensure that fellows are equipped to be global health change makers during the fellowship and beyond.
"What makes this partnership special is that it brings together talented young people and organisations working on the ground to create innovative solutions in global health," CHAI Malawi country director Adrian Stuart said.
"Our Global Health Corps fellows work seamlessly with the CHAI employees to bring fresh ideas to the table and implement new strategies to ensure that individuals suffering from HIV/AIDS, malaria, and tuberculosis have regular and affordable access to life-saving medicine." Mr Stuart said.
Since 2009, Global Health Corps has placed 322 fellows to work in non-profit making and with government partners focused on health-care delivery.
Our fifth class currently in the field comprises of 106 fellows from 16 countries, who work with 44 non-profit and government partners.
The fellows are working on a range of projects, including developing electronic medical record systems in Malawi, counseling homeless youth in New Jersey, and constructing a world-class hospital in rural Rwanda.
For our 2014-2015 fellowship class, GHC received more than 100 applications from partner organizations, which will allows us to expand our work with a diverse range of partners doing high impact work in global health.
2012-2013 fellows with Centre for Infectious Disease Research in Zambia (CIDRZ) Lisa Grossman and Neil Malilwe said: "Global Health Corps is a unique opportunity not available anywhere else.
During our fellowship, we worked directly on complex problems like the need to improve women's health and service delivery, while simultaneously gaining a better and broader perspective on the complex issues of social justice and equity."
APPLY TO BE A FELLOW
Applications for the 2014-2015 fellowship are NOW OPEN! To apply click here.
Applications close January 26, 2014. Positions for the 2014-2015 fellowship and Part 2 of the application will be posted on December 6, 2013.
To see the positions filled by our current fellowship class, click here.  To view the application questions without creating an online application, click here. 
To be selected as a Global Health Corps fellow, you must:
Be 30 or under at the start of the fellowship
Have an undergraduate university degree by July 2014
Be proficient in English
Application Timeline for the 2014-2015 Fellowship:
November 6, 2013: Part 1 of the application opens
December 6, 2013: Position descriptions posted online. Part 2 of the application opens
January 26, 2014: Applications close at 11:59pm EST
February – March 2014: Each application is reviewed by at least two readers
March 2014: up to 10 semi-finalists are selected for each fellowship position. All candidates are notified of their application status by email
March 2014: All semi-finalists are interviewed by Global Health Corps and 3-5 finalists per position are selected
March 2014-April 2014: All finalists are interviewed by the placement organizations
April-May 2014: Fellowship offers extended
Fellows come from a wide range of educational and professional backgrounds, as each individual fellowship position requires different specific skills. To see the positions that were available last year and the skills that we looked for when recruiting for those positions, review last year's fellowship position descriptions.  Also, make sure to check out our fellowship FAQs page.