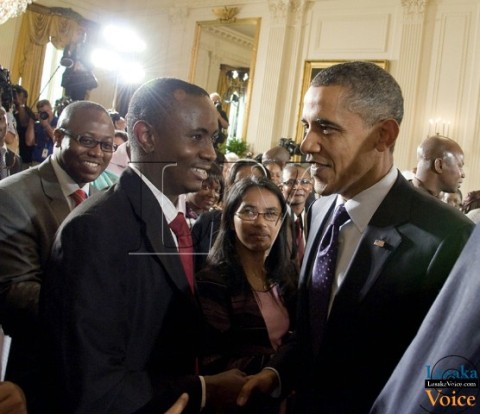 The Young African Leadership Initiative (YALI) has called on the Patriotic Front (PF) top leadership to stop using youths in their in fights but resolve their differences amicably.
Speaking in an interview with QFM News, YALI Executive Director, Andrew Nthewewe says youths should not be used as tools of violence by the PF senior officials but must work on a common goal of promoting peace among the youths.
Mr. Nthewewe says his organization is disappointed by the continued use of youths by some senior PF leaders in resolving their wrangles which has led to the loss of life.
Mr. Nthewewe says President Michael Sata should take full responsibility for the confusion that has rocked the ruling party which is posing a danger to the lives of innocent people.
He notes that the behavior exhibited by the PF cadres must come to an end because it does not inspire confidence in the eyes of the Zambian youths.
And Zambia Youth Association in the Fight Against Corruption Executive Director Rickson Kanema has warned that senior PF officials allegedly instigating the violence by PF cadres risk facing trial at the International Criminal Court.
Mr Kanema says the PF leadership should not pretend but deal with the root cause of the violence which well known.
He has appealed to President Michael Sata to find a lasting solution to the root cause of the violence in the ruling party once and for all.
Mr Kanema has also appealed to the Police to pursue the people who are instigating the violence instead of arrest the youths who are merely being used.