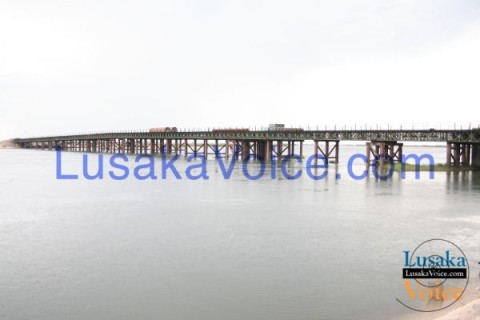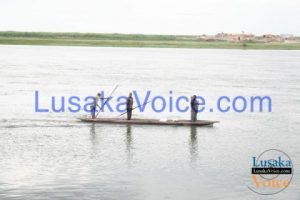 Motorist and people traveling to and from Kalabo district in Western Province have been cut off from the rest of the province after a pontoon used to ferry vehicles broke down last week Thursday.
Mongu District Commissioner Maurice Litula who confirmed the breakdown of the pontoon which he said has left government projects as well as people's activities on hold because materials such as fertilizer, cement among others were stuck at the Zambezi River banks.
"Our pontoon has not been working since last week Thursday, this is very sad because building materials for the on going construction of Kalabo Trades, fertilizers and equipment for putting up boreholes and also just people's activities have been put to a hold."Litula Said.
Mr. Litula further disclosed that about 40 vehicles were stuck yesterday as they could not use the Temporal Bridge constructed across the Zambezi River.
He said the temporal bridge belongs to AVIC International LTD a construction company engaged to construct the K1.2million worth Mongu-Kalabo road whose works are progressing well.
He explained that the bridge cannot be opened to every motorist because it was being used by the contractor to ferry its building materials adding that AVIC needed understanding from the general public as the company was racing with time.
Mr. Litula however said that efforts were being made to ensure that the pontoon whose gear box broke down is operational in a shortest period of time possible saying the Ministry of Works and Supply have already purchased the spare part which will be arriving in Mongu today (12, 11, and 2013).
 And Tom Mukelabai a Kalabo resident has appealed to government to repair the pontoon on time.
Mr. Mukelabai said the non-functioning pontoon has greatly inconvenienced people who are using the road for various reasons.
T.M