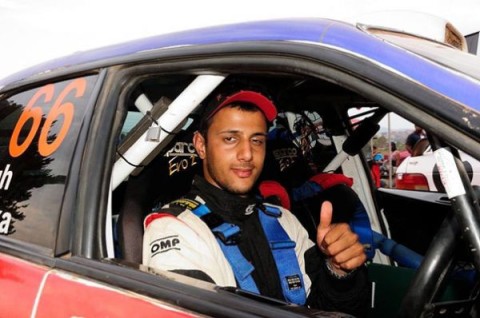 GOVERNMENT has commended African rally champion Jassy Singh for bringing the 12th African Rally Championship (ARC) title to Zambia.
The 20-year old on his first attempt became the youngest driver to win the ARC on Sunday while his veteran navigator Dave Sihoka won his fourth title.
Minister of Youth and Sport Chishimba Kambwili said in an interview from Sri Lanka yesterday that it is gratifying that Jassy defended the title for Zambia.
Mohammed Essa won the title last year, Jassy's father Muna triumphed twice while Satwant Singh holds a record eight titles.
Kambwili reiterated Government's support to all sports disciplines in the country.
"As Government, we are very proud of Jassy. He has done it for the country and we have always stated that motorsport has been raising the flag high at international competitions," he said.
The minister advised Jassy to remain focused.
"I will congratulate him nicely as soon I get back," said Kambwili, who is attending a Commonwealth meeting in Sri Lanka.
Muna, who travelled to Madagascar, thanked all stakeholders for the support rendered to his son and co-driver Sihoka.
"Thanks all for the support, prayers and sponsorship. We were not alone, we had a big Zambian family with us in spirit that kept motivating us. May our Lord God bless you all. He proved once again that he is faithful," Muna said.
And Zimbabwean Phil Archenoul congratulated Jassy for the victory.
Archenoul won the ARC as co-driver to Jamie White in 2008 and 2010.
"What you have achieved today Jassy Singh is simply amazing and unbelievable. My congratulations young boy, you must be very proud.  It is completely deserved. You have been a champion of regularity and with the less compare to us you have "harvested" the maximum," he said.