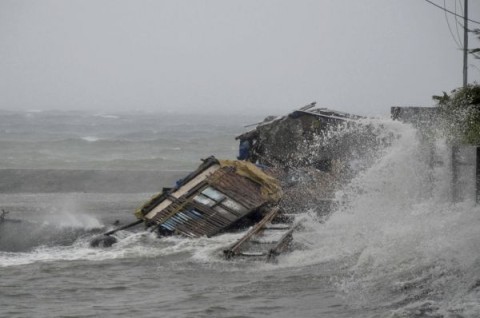 At least 100 people may have died in the Philippines from the impact of super typhoon Haiyan, a senior government official said on Saturday.
Bodies were lying in the streets, according to an initial report from an aviation officer in the central city of Tacloban, said Captain John Andrews, deputy director general of the Civil Aviation Authority of the Philippines.
Haiyan, possibly the strongest storm ever to hit land, was barrelling out of the Philippines after having flattened houses, triggered landslides and floods and knocked out power and communications across a number of islands.