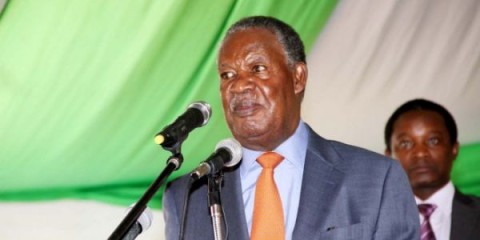 LUSAKA, Wednesday, November 6, 2013 – His Excellency Mr Michael Chilufya Sata,
President of the Republic of Zambia, is deeply saddened at the passing of Kitwe Deputy
Mayor, Councillor Francis Miti who died in Kitwe Central Hosptial on Tuesday.
In his message of condolences to the Miti family, President Sata said the late Councillor Miti,
rendered a selfless service to the Patriotic Front [PF] and the country.
"It is with deep sorrow that I offer my heartfelt condolences to the Miti family on the loss of
this loyal and steadfast Comrade," President Sata said.
The Head of State described the late Councillor Miti as a gifted grassroots politician who
showed brilliance in many tasks he executed especially for his local community and beyond.
"No doubt, our departed colleague bravely served this community during his service as a
local community leader in Wusakile Constituency. Therefore, his selfless services will be
deeply missed by all of us. We pray that the Almighty God grants the bereaved family comfort
and strength as they face this tragic loss"
Issued by:
GEORGE CHELLAH