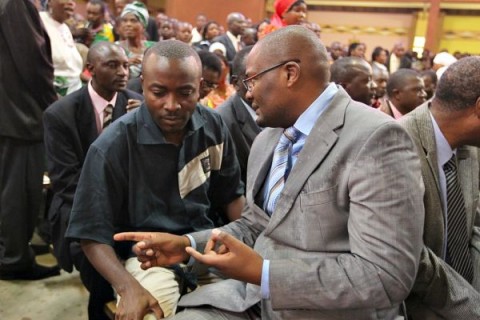 INFORMATION and Broadcasting Services Minister Mwansa Kapeya has told Parliament that his former permanent secretary Emmanuel Mwamba erred over the issuance of nationwide broadcasting licences to community radio stations.
Mr Kapeya said the law only permitted him as the minister to grant the broadcasting licences, which he never did.
Mr Kapeya said this in Parliament yesterday after issuing a ministerial statement on the appointment of the Independent Broadcasting Authority (IBA) Board.
"The announcement that the person in question (Mr Mwamba) made on the issuance of licences was just an announcement. The person authorised to issue broadcasting licences is the Minister of Information and Broadcasting Services, which I did not," he said.
He told the House that the licences that Mr Mwamba announced were never issued, saying he as the minister was the final person to grant licences.
Earlier in his statement, Mr Kapeya said Government as of 2012 issued 21 broadcasting licences to community radio stations.
In a follow-up question, United Party for National Development (UPND) Kalomo Member of Parliament Request Muntanga asked if the 21 licences were among the ones Mr Mwamba announced as being granted.
"The 21 licences mentioned were approved by the ministers who were there before. In fact the licences were never issued," Mr Kapeya responded.
He said when the Patriotic Front (PF) Government came into power, it found a backlog of applications for radio and television licences.
The ministry, he said, consulted if it could proceed to issue licences without the IBA Board in place.
He said the minister at the time was guided by the Attorney General (AG) that the President could authorise the issuance of the licences in the absence of the IBA.
He said the minister was later given authority by the President to issue the licences and proceeded to form the licence committee comprising officers from the ministry of Justice, office of the President- Special Division, Zambia Information Communication Technology Authority (ZICTA), Anti-Corruption Commission (ACC) and officers from his ministry.
"The committee was chaired by the Permanent Secretary in my ministry and worked well becausee the backlog of applications was processed and that 21 full broadcasting licences have been issued since 2012," he said.
Recently, Mr Mwamba announced that Government had granted nationwide broadcasting licences to Radio Phoenix and QFM Radio.