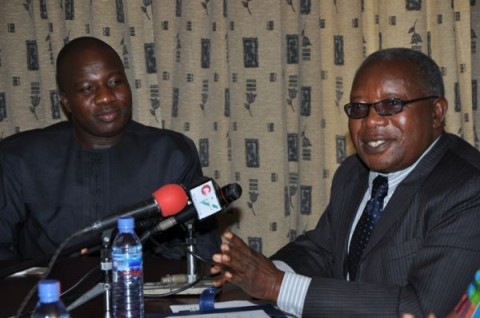 MINISTER of Information and Broadcasting Services Mwansa Kapeya has urged the Zambian High Commission in London to be more aggressive in the area of economic diplomacy given the mission's stratetgic geopolitical location.
Mr Kapeya said in London when he addressed staff at the Zambian mission that  the United Kingdom (UK) is Zambia's key economic development partner and therefore the mission must promote cooperation between the two nations.
"It is your duty to sell Zambia's vast investment attractions to British investors and the world at large given your strategic location. There is a lot going on back home and we need you to explain that to the investor community," Mr Kapeya said.
This is according to a statement issued yesterday by press secretary at the Zambian High Commission in the UK, Amos Chanda.
Mr Kapeya noted that the London mission is critical in Zambia's broader agenda to increase its visibility under the revised  foreign policy that is due to be launched.
He explained to the mission staff some of the reforms and investment initiatives embarked on by Government in the area of infrastructure development, education and health.
"Government attaches great importance to employment creation as the top most strategy for ensuring the stability of society and overall growth of the economy," he said.
The minister said 1,500 kilometres of the road network has been constructed under phase one of the Link-Zambia 8000 project while the L400 project is on course to re-build 150 kilometres of the road network this year.
Mr Kapeya said 16,500 youths have been employed under the road projects countrywide and that a total of 326,480 jobs have been created since the Patriotic Front (PF) assumed office in 2011.
"Government has completed building of 32 secondary schools out of the planned 84, has signed contracts for the construction of 650 health posts over the next two years, is building 21 new district hospitals, 114 houses and is pushing an aggressive rehabilitation programme for health and education facilities," Mr Kapeya said.
Mr Kapeya is leading a delegation to the Open Government Partnership 2013 Summit in London at the invitation of the British government.