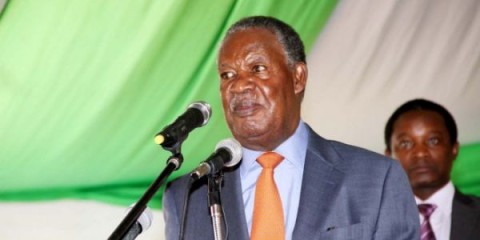 The opposition United Party for National Development (UPND) says it is dismayed by President Michael Sata's continued public humiliation of government official.
This follows President Sata's humiliating of Zambia Revenue Authority (ZRA) Commissioner General Berlin Msiska on Monday yesterday during a Cabinet meeting at State House.
UPND vice president for administration Richard Kapita says much as it is important to reprimand erring government officials, the Head of State should also keep it in mind that government officials that he has continued embarrass publicly have families and junior officers working under them.
Mr. Kapita says such reproach of officials in government should not be done in public as it has the potential to affect the performance of the officials as well as under mine their dignity in the institutions they operate from.
Speaking in an interview with Qfm, Mr. Kapita has advised President Sata to come out strongly to his cabinet Ministers that are causing divisions in the government instead of castigating junior officers in government.
Mr. Kapita says the castigation of Dr. Msiska should have been slapped on Finance Minister himself because there is no way the issuance of the ZRA SI 89 would have been approved without being discussed in Cabinet.
Meanwhile Mr. Kapita has questioned President Sata's reprimanding of former Information Permanent Secretary Emmanuel Mwamba for the issuance of national coverage licenses to two commercial radio stations.
Mr. Kapita is of the view that there is now way the issuing of the licenses to broadcast country wide to radio Qfm and radio Phoenix would have been done without being discussed in Cabinet.