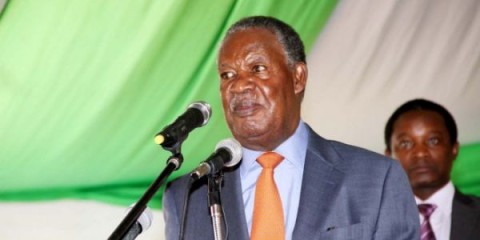 Privately owned commercial radio stations recently given the leeway to broadcast countrywide risk losing their nationwide coverage licenses.
This follows concerns that President Michael Sata has expressed today over impact that such issuance of national coverage licenses to private owned commercial radio stations will have on the country's integrity.
Speaking shortly before chairing a cabinet meeting at State House this morning, President Sata said the issuance of nationwide licenses to Radio Qfm and Radio Phoenix by the Independent Broadcasting Authority (IBA) may have been done without proper consultation.
The Head of State has explained that the reason why all along the national broadcasting license has been left only to ZNBC alone has been to protect the integrity of the state from possible careless statements that may come from political leaders with ill intentions.
And President Sata has also directed the revocation of a Statutory Instrument (SI) that exempts taxes on exports of refuse from Mining.
The President made the directive at State House this morning to Zambia Revenue Authority (ZRA) Commissioner General Berlin Msiska to immediately start the preparations of the revocation of the SI.
Meanwhile President Sata has scolded vice president Guy Scott for praising the importation of second hand vehicles in the country.
Dr. Scott had recently in abstention officiated at opening of Be Forward Zambia Offices, is a Japanese used car exporter.
President Sata is however of the view that it is right for the vice president to praise the importation of secondhand vehicles 49 years after the country's independence.