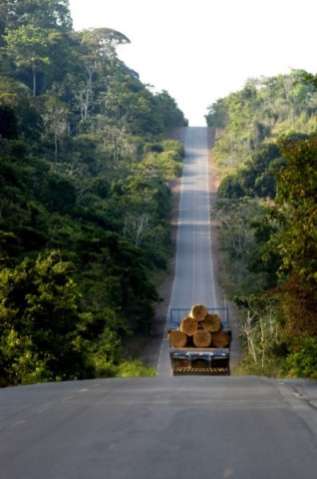 THE Zambia National Association for Sawmillers (ZNAS) has opened up Kapundu area for timber cluster development in Lufwanyama and the project is expected to create about 1,500 job opportunities.
ZNAS assistant public relations secretary Rabson Lungu confirmed the development in an interview in Lusaka yesterday.
Mr Lungu said the association had since allocated plots to 120 members who were on the ground preparing their plots for development.
"We have opened up Kapundu area for timber cluster development in Lufwanyama and we have so far given out 120 plots to our members. As I am speaking to you, our members are already on the ground preparing the land for development," Mr Lungu said.
Mr Lungu said most of the members, who had paid up ownership fee of K2,000 had been allocated with plots and were busy putting saw mills and other supporting industries in the area.
He said the association was currently preparing the area also by opening up access roads and that they would soon be drilling boreholes.
Mr Lungu said that the association was preparing to take power into the area and that they were currently preparing the quotation to ZESCO so that the utility company could put up the transformers and electricity poles.
The project is expected to create more than 1,500 jobs for the local people.
ZNAS is determined to develop the forestry sector because it can positively contribute to national development.
ZNAS general secretary William Bwalya recently said the association planned to purchase two transformers worth KR360,000 for the development of the timber plantation.
The timber cluster would feed on the Zambia Forest and Forestry Industries Corporation (ZAFFICO) Lamba plantation round wood resource.
This would reduce degradation of the Mukutuma-Lufwanyama Road which was in bad state.
"Furthermore, the move will decongest the Chembe Bird Sanctuary by resettling most sawmillers operating from there," he said.