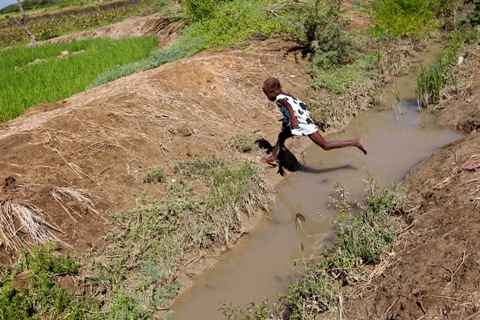 TWO women have been admitted to Mwabu health centre in Chiengi district in Luapula Province for suspected cholera.
A total of 64 people have been diagnosed with the water-borne disease since it broke out three weeks ago. The disease has so far claimed three lives.
Chiengi district commissioner Joseph Chisakula said in an interview yesterday from Chiengi that two women were admitted to the health facility on Friday after they were found with cholera symptoms.
"We have two women from Kazembe village who are admitted at the cholera health centre. They were brought to the clinic on Friday and they are receiving treatment," he said.
Mr Chisakula said two more cholera- patients were discharged on Friday and that the situation is completely under control.
"We are receiving maximum support from the Ministry of Health. We have medical personnel who are on the ground in Chiengi district," Mr Chisakula said.
He said Government recently distributed about 10, 000 bottles of chlorine to people in Chiengi district following the outbreak of cholera.
"I am happy to announce that we received about nine boxes of chlorine from the Ministry of Health and we have distributed to everyone in Chiengi district," he said.
Mr Chisakula urged the people to keep their surroundings clean and desist from drinking contaminated water.
"The disease was first reported at Kazembe village, where some people drink water directly from Lake Mweru. People must desist from drinking dirty water. They must ensure that their surroundings are clean, they must also boil drinking water," Mr Chisakula said.