An Orange County man has returned home with his young son four years after his ex-wife, Mulenga, Silvia Chilombo, violated a court order and absconded with the boy to her native Zambia.
John Lorenza Cotton of Cypress spent thousands of dollars fighting legal battles in three countries to get back John Cotton Jr., who is now 8, the Orange County Register reported (http://bit.ly/1evqDTR ).
On Wednesday, Cotton flew to the Netherlands immediately after learning that Dutch authorities recognized his court-sanctioned rights to full custody of the boy.
The father raced to the U.S. Embassy to complete an expedited passport for his son and boarded the first plane out of Amsterdam.
"I am elated," Cotton told the newspaper upon his return to the U.S. early Thursday. "I knew this day would come. … I am so happy this is finally over."
Cotton's effort to reunite with his only child was hampered by the fact that Zambia is not a signatory of the 1980 Hague Convention that requires countries to return abducted children to parents in other countries with valid court orders.
Cotton told the Register he caught a break in July when Cypress police Detective Greg Faessel learned that the boy had traveled with his maternal grandmother from Zambia to the Netherlands to visit an uncle. The Netherlands is a signatory of the Hague Convention.
With support from the Orange County district attorney's office, Cypress Police Department, FBI and U.S. departments of Justice and State, Cotton persuaded Dutch authorities to ç.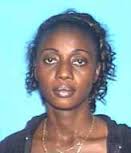 His ex-wife's lawyers tried to portray Cotton as an unfit and abusive father, but Dutch authorities abided by the Orange County court order and gave him back his son.
Cotton said he and John Jr. are bonding after having been separated for most of the past four years, during which time he was allowed little communication with the boy.
He told the newspaper that they have been promised counseling and other assistance from the National Center for Missing and Exploited Children.
Cotton also said he is enrolling his son in school in Orange County and plans to sign him up for youth soccer.
On the plane trip home, his son called him "Dad" for the first time since he was taken to Zambia in 2009. "It meant a lot to me," Cotton said.
COURCE
CITY OF CYPRESS POLICE DEPARTMENT
PRESS RELEASE :
Monday, December 14, 2009
Contact: Sergeant Tom Bruce Phone No.: 714-229-6619 Cell No.: 714-686-1464 E-mail: [email protected]
FOR IMMEDIATE RELEASE:
Nature of Release: Child Custody Violation
Date/Time of Occurrence: December 4, 2009 / 9:12 p.m.
Location of Incident: 4900 block of Bishop Street, Cypress, CA
Case Number: 0903306
Suspect: Mulenga, Silvia Chilombo 6-26-79
Child: John Derenzo Cotton Jr. 3-26-05
Brief Narrative of Incident:
On December 4, 2009, a child custody violation was reported to the Cypress Police
Department, identifying Silvia Mulenga as the suspect in violation of a court order. The
biological father, Mr. John Cotton Sr. reported he and Silvia Mulenga are divorced and Silvia
had not complied with a court order and visitation rights as it pertained to their son, John
Derenzo Cotton Jr. Mr. Cotton was supposed to have weekend visitation with John Jr. The
following day Mr. Cotton received a phone call from the suspect stating she was in Zambia,
Africa with their son, and she would not be returning home.
Cypress detectives started investigating the case and learned that Silva Mulenga had left her
place of residence in the City of Placentia, leaving behind personal belongings and bills.
Detectives learned that the suspect had left the county, most likely fleeing to Zambia with John
Cotton Jr. Detectives are in contact with U.S. officials and government officials from Zambia.
The suspect is in violation of PC 166.4 – court order violation as well as PC 278.5 –
depravation of child or right to visitation. If, in fact, it is proven the suspect fled the county with
John Jr., additional charges may apply. Detectives will be seeking a warrant for the arrest of Silvia Mulenga and will try to arrange for the safe return of John Jr.
Anyone with information pertaining to this case is encouraged to call the Cypress Police
Department, Detective Bureau at (714) 229-6631.
Mulenga, Silvia Chilombo 6-26-
79
John Derenzo Cotton Jr. 3-26-05
John Sr. and John Jr.
###
Media inquires should be directed to Sergeant Tom Bruce at (714) 229-6619 or via email at
[email protected]. Press releases are distributed via a mass notification email list as well as
being posted on our web site. Postings to the web site are sometimes delayed due to weekend or
after hour releases. If not already on the email roster, you can register to receive the press
releases by going to Press Release Registration. It is the goal of the Cypress Police Department to
provide prompt and accurate information to the public via the multitude of media outlets.