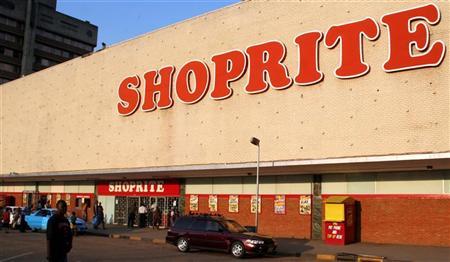 The Zambia Congress of Trade Unions (ZCTU) has condemned the dismissal of over three hundred thousand Shoprite workers across the country.
ZCTU Secretary General Roy Mwaba has told a media briefing in Lusaka that the decision by Shoprite management to terminate the employment of protesting workers is an indication that Shoprite management is more interested in profits than the welfare of its employees.
Mr. Mwaba notes that the workers are justified in demanding among other things, an increase in their wages, conclusion of negotiations for improved conditions of service which started in February this year but have since stalled.
He states that Zambia has labour laws which all employers and workers are expected to follow and it is deplorable that Shoprite should choose to ignore the labour laws and impose their own laws.
And Mr. Mwaba has also expressed disappointment with government plans to impose a two years wage freeze on civil servants salaries.
The ZCTU Secretary General says this measure does not only undermine the principle of free collective bargaining but also can work to erode the real incomes of public service workers during the same stipulated period.
He says it is important for government to consider and take into account the impact inflation will have on real incomes during this period.