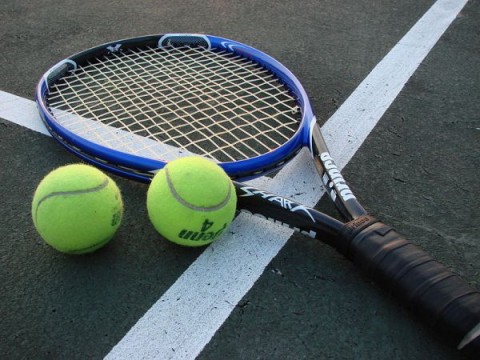 TENNIS ace, Edgar Kazembe on Monday retained the Malawi Open Championship after beating compatriot, Nkumbu Chonya 2-0 in an all-Zambian final match at Blantyre Sports Club.
It was sweet revenge for Kazembe, who just over a week ago lost to Chonya at the Copperbelt Open in Kitwe.
Kazembe had to overcome a 1-4 deficit in the first set to beat Choonya 6-4 before wrapping up the second set 6-3 to win the Malawi Open for the third successive year.
The Zambian duo exchanged shots for about an hour and half before Kazembe prevailed over the youthful Chonya, who in 2011 also lost to his arch-rival in the Malawi Open final.
To reach the final, Kazembe cruised past Zimbabwean, Malcolm Muntungamire 6-3, 7-5 in the semifinals, while Chonya recovered from a set down to beat Phenyo Matong of Botswana, 2-6, 6-2, 6-2.
Zambia was represented by seven players at the event that was also contested by competitors from Swaziland, Zimbabwe, Botswana and hosts, Malawi.
Coach Teddy Chambisha said it was not all rosy for Kazembe as he had to work hard to stop Chonya from completing a double over him this year.
"Nkumbu is coming up well as a player. It was not an easy final because Edgar had work harder to win after Nkumbu had led the first set 4-1," Chambisha said.
He said the Malawi and Copperbelt tournaments were good platforms for the players to prepare for next weekend's Zambia Open Championships.
Kazembe is the Zambia Open defending champion.