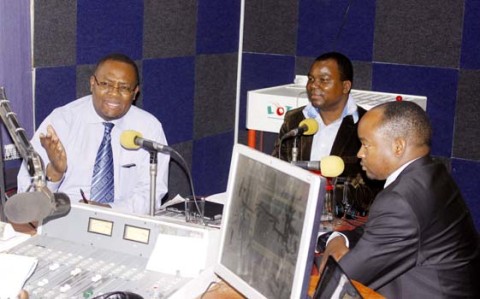 Chief Government Spokesperson Mwansa Kapeya has dismissed as careless and alarming, calls by African Parliamentarians Network Against Corruption (APNAC) Chairperson Cornelius Mweetwa for President Michael Sata to dissolve Cabinet for alleged corruption, as reported in some sections of the media.
Mr Kapeya in a statement issued to QFM News states that no Cabinet Minister is currently under any investigations or appearing in the court of law for corruption.
He advises Mr Mweetwa not to mix the Zambian scenario with that of Malawi where the President recently dissolved Cabinet, stating that the two scenarios are unrelated.
Mr Kapeya who is also Information and Broadcasting Services Minister says calls by Mr. Mweetwa for President Sata to dissolve Cabinet on grounds of corruption, are therefore unfortunate, unfounded and unjustified.
He says as a lawmaker presiding over such a high profile institution in the fight against corruption, Mr. Mweetwa should be level headed and play a more positive and constructive role in the fight against corruption and avoid playing to the gallery.
He adds that Mweetwa's position as Chairperson of APNAC, gives him access to relevant institutions to gather facts on matters of corruption.
Mr Kapeya has since advised the Choma central Member of Parliament to avoid alarming the public on matters he can easily verify.
He states that contrary to Mr Mweetwa's calls, Government under the leadership of President Michael Sata has declared zero tolerance to corruption in with no sacred cows.
He points out that this can be seen in the restoration of the Abuse of Office Clause in the ACC Act which had been removed by the previous Government and the ongoing prosecution of various corruption cases in the courts of law.