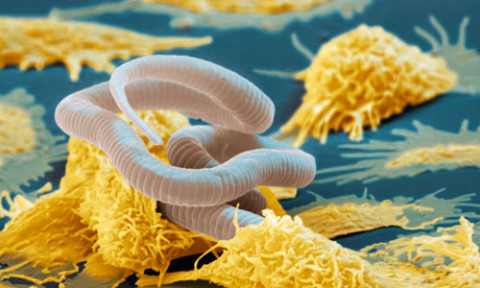 Past case reports and recent data from LF mapping surveys indicate that LF occurs in Zambia, but no studies have been carried out to document its epidemiology and health implications. The present study assessed infection, disease, transmission and human perception aspects of LF in an endemic area of Luangwa District, South-East Zambia, as a background for planning and implementation of control.
Methods: Two neighbouring rural communities were registered and a questionnaire survey undertaken.
Clinical examination, and sampling of blood for circulating filarial antigens (CFA; marker of adult worm infection) and antibodies to Bm14 antigen (marker of exposure to transmission), were carried out during the daytime. Blood from CFA positive individuals was examined for microfilariae (mf) at night.
Vector surveys were carried out in selected households, using light traps.
Results: 985 individuals aged >= 1 year were registered. The CFA prevalence increased with age from 1.2% in age group 1–14 years to 20.6% in age group 50+ years (overall 8.6%).
Wuchereria bancrofti mf were identified in 10.9% of CFA positive individuals (corresponding to a community prevalence of 0.9%). Prevalence and intensity of Bm14 antibodies were much higher in individuals >= 30 years than in younger individuals (57.2 vs.
19.3%; 0.594 vs. 0.241 OD-values).
Elephantiasis and hydrocele were well known clinical manifestations in the area, but only one case of hydrocele was detected in the study population. Identified potential vectors were Anopheles funestus and An.
gambiae.
Conclusion: The study confirmed that LF was endemic in the study communities, but infection and disease prevalence was low. Several indications, including a marked recent decline in CFA prevalence, suggest that transmission in the area is on the decrease, perhaps because of intensive application of malaria control measures targeting the Anopheles vectors.
It is recommended that mass drug administration is initiated to accelerate this positive trend of decline in LF transmission in the area.
Author: Sheila Tamara ShawaEnala T MwaseErling M Ped