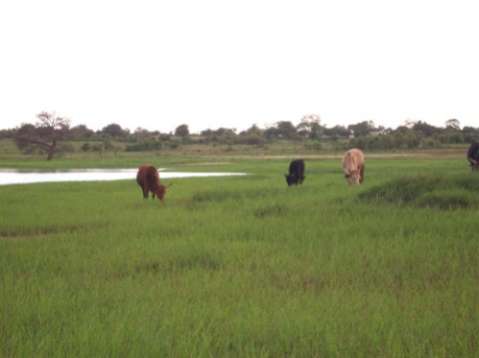 GOVERNMENT has commenced the livestock vaccination exercise in Southern Province against Foot and Mouth diseases with more than 50,000 heads of cattle vaccinated in Mazabuka District.
Mazabuka District Commissioner (DC) Eugene Munyama said in an interview yesterday that the vaccination was aimed at safeguarding the national livestock sector.
"This is a very important exercise to vaccinate our animals and Government is determined to ensure all cattle are properly vaccinated and Mazabuka District is benefiting well in this exercise," he said.
Government normally carries out the East Coast fever immunisation exercise between April and October every year.
Mr Munyama said Government was investing huge sums of money in developing the livestock sector because agriculture was playing a significant role in uplifting people's welfare.
He said the livestock immunisation exercise was done twice a year and that the vaccines were readily available in the district targeting at assisting more farmers.
Southern Province Veterinary officer Charles Maseka said the exercise was conducted in Mazabuka, Monze, Kalomo and Choma districts.
Dr Maseka, however, said only two districts were covered for vaccination in the first round because of the vaccination procurement challenges and urged farmers not to panic.
He said in an interview that a total of 12,000 cattle in Monze District were targeted but only about 10,000 were covered.
In Kalomo, he said the target was 6,000 animals but that the number had exceeded 6,500 which had already been vaccinated.