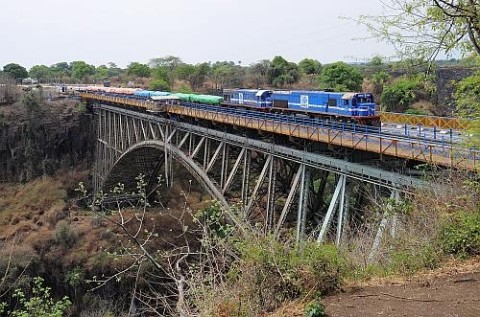 ZAMBIA Railways Limited (ZRL) has been contracted by Government to transport 25,000 metric tonnes of fertiliser marooned at Dar es Salaam in Tanzania.
ZRL chief executive officer Muyenga Atanga said while transporting the quantity of fertiliser is not easy, the firm will ensure that the commodity is moved within 30 days.
"Government has come to us asking for an emergency task to haul 25, 000 tonnes of fertiliser. You know we are approaching the farming season. This fertiliser is important to farmers. The fertiliser is currentl.y stacked in Dar es Salaam. We have quickly responded though they have come late," he said.
Prof.Atanga was speaking at a press briefing in Lusaka on Thursday last week.
He said management will punish itself to ensure that it delivers the commodity on time.
Prof. Atanga said the firm has been able to increase its revenue to supplement Government's efforts in reviving the national railway firm.
Meanwhile, ZRL has also been contracted by Nitrogen Chemicals of Zambia (NCZ) to transport 14, 000 tonnes of fertiliser and assist the firm with storage facilities.
Prof. Atanga said out of the 14,000 tonnes, the firm has since moved 9,000 while the remaining 5,000 could not be moved because some areas are not accessible.
Commenting on the upgrade of Zambia Railways line from north to south, he said management has hired 46 contractors for the rehabilitation works.
He said the firm has been very careful in selecting contractors and accessories for the line.
The contractors were subjected to physical engineering because the committee was dedicated to engaging local contractors.
Prof. Atanga also said management is working with National Construction Council and Road Development Agency to inspect and evaluate contractors this week.
He said the firm will receive 15 trucks of slippers saying the move shows that it is ready for rehabilitation works adding that once they are done, production is expected to rise significantly.