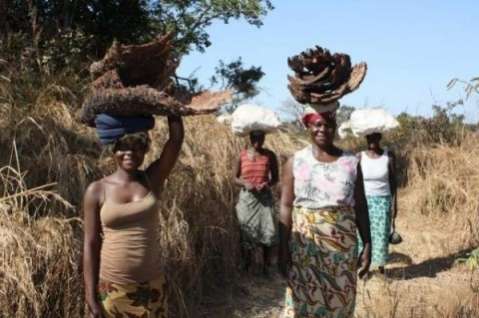 WINNER of the 2013 Africa's Most Influential Woman in Government and the Education sector Gertrude Ehueni has urged women in Zambia to aim higher in all spheres of life to enable them contribute meaningfully to the development of the country.
Ms Ehueni, who received an award of the 2013 Winner in Zambia and another 2013 Overall Winner in Africa last month, said women should always aim high and never think that being a woman was a disadvantage.
She said in an interview in Livingstone that women should work hard and make Zambia as well as the entire world better than they found it.
"Women are talented and we should believe in ourselves and set our aspirations much higher than average.
"We should also continue playing our full roles of wives, mothers, grandmothers, sisters and others because we provide a psychological anchor to humankind," she said.
She said women should compete with themselves than compare with others because they were different from each other and God had a purpose to create a man and a woman.
"There is so much richness and joy in empowering other human beings than being rich and selfish.
"Having been born and grown up among boys, gone to school mainly with boys and worked in jobs dominated by men, I am completely at ease with my menfolk and we all have our contribution to make in advancing humanity," she said.
Ms Ehueni said when a woman  proved that she was her own master men would stop looking at their skirts but look at women with respect.
She is the founder and current Vice Chancellor for Victoria Falls University of Technology based in Livingstone.
Ms Ehueni is also the current Board Chairperson for the Zambia Information and Communication Technology Authority (ZICTA) and Board Member for ZANACO.
She owns La Résidence Executive Guest House in Livingstone.Ms Ehueni is the former African Development Bank (AfDB) ICT Infrastructure and facilities Manager and the first woman Mathematician in Zambia.