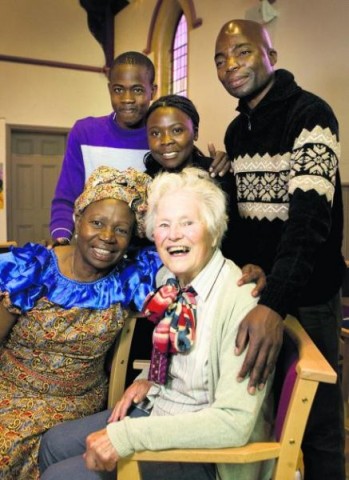 Government through the Ministry of Education, Science, Vocational Training and Early Education says it will recruit four thousand, three hundred and thirty nine teachers in 2014.
Speaking in Lusaka today during the commemoration of the World Teachers Day under the theme "Teachers take a lead for quality education", Education Minister John Phiri says the recruitment exercise is aimed at reducing the challenges of shortage of teachers in schools especially in rural areas.
Dr. Phiri has also disclosed that two hundred and twenty basic schools countrywide will be transformed into secondary schools by 2014.
He adds that government is also upgrading a distance learning programme for teachers were one thousand certificate holders will be upgraded to diplomas in science, adding that it is also the ministry's target to upgrade five hundred diploma holders to degree holders in mathematics and science.
Dr. Phiri noted that for a long time teachers have remained neglected in Zambia and yet they are the ones who produce leaders in the country.
He adds that government is aware of the many challenges teachers are facing and is making efforts to mobilize support for the teachers so that they can execute their duties wholeheartedly.
Dr Phiri has advised teachers to do the best they can and not to let the challenges they are facing diminish the fact that quality education is a must