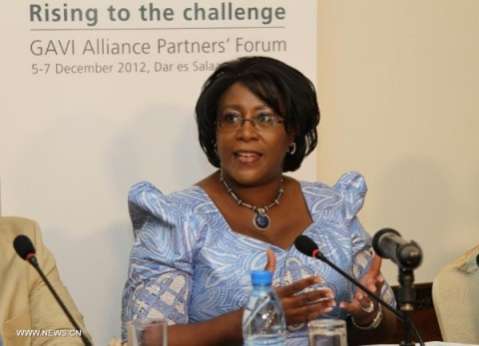 MEMBER of the British House of Lords, Margaret Jay says women empowerment is an international objective beyond the post-2015 Millennium Development Goals (MDGs).
Baroness Jay called for recognition and support of women's efforts in care giving, which she said was a huge responsibility.
She said this in Lusaka yesterday during a Voluntary Services Overseas (VSO) media breakfast.
"Women should be given the right recognition and support in the communities and families," she said.
The Baroness congratulated the women who had offered themselves as community providers, especially those working in voluntary health care provision.
At the same function, Community Development, Mother and Child Health Deputy Minister Jean Kapata reiterated Government's commitment to strengthening community and health systems for improved health service provision.
Ms Kapata said there were only 84 female councillors at local Government level countrywide.
"I am saddened because of the low representation which currently lies at six per cent, with only 84 women out of the 1,422 councillors in Zambia," she said.
She said despite women constituting more than 50 per cent of the country's population, they remained under-represented.
In outlining her ministry's vision of being pioneers in the provision of integrated social protection and primary health care, she said care providers served as an interface between health facilities and communities.
Ms Kapata said the Southern Africa Development Community Protocol on Gender and Development, which Zambia ratified in 2008, stipulated the need for development partners to have policies that were responsive to the needs of care givers.
She said Zambia's healthcare structures recognised community care givers as an integral part of the health delivery system.
VSO head of programmes Humphrey Elekani said community health workers provided an important component of the country's health care system.
Mr Elekani said his organisation had developed a draft care givers' policy that would be handed to the Zambian Government for consideration and implementation.
Zambia National Women's Lobby Board chairperson Beauty Katebe said the policy would emphasise on the need to share responsibilities of care giving between men and women.