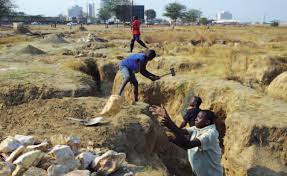 The Zambia Land Alliance (ZLA) has appealed to government not to wait until the constitutional making process is concluded before reviewing the Land Policy but formulate the policy as soon as possible.
ZLA Executive Director, Henry Machina, says there is no need for government to wait any longer before coming up with a good land policy in view of the many land wrangles that have rocked the country.
Mr. Machina has told QFM News that since 1993 the country has been looking forward to having a clear land policy.
Mr. Machina says the constitutional making process looks uncertain therefore, it is important that government starts to consult the relevant stakeholders so that the country can have a land policy as soon as possible.