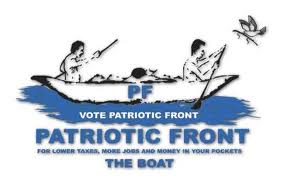 Zambians for Empowerment and Development (ZED) president Fred Mutesa has advised the Patriotic Front (PF) government to stop making new promises to the Zambian people when they have failed to honor the 2011 campaign promises.
Dr. Mutesa says it is unfortunate that the PF has continued to make more promises when their ninety days theory failed to work.
He says the confusion prevailing in the country is due to the unfulfilled promises the PF made to the Zambian people such as the restoration of the Barotse Agreement of 1964, the constitution making process, enactment of the Freedom of Information Bill and other promises.
Speaking in an interview with QFM News, Dr. Mutesa says the PF should instead concentrate on how they are going to fulfill the 2011 campaign promises and not making any further promises to the Zambian people.