The chartered plane carrying the Zambia national football team has departed for Kumasi, Ghana this morning. The plane departed Kenneth Kaunda International Airport at 08:30hrs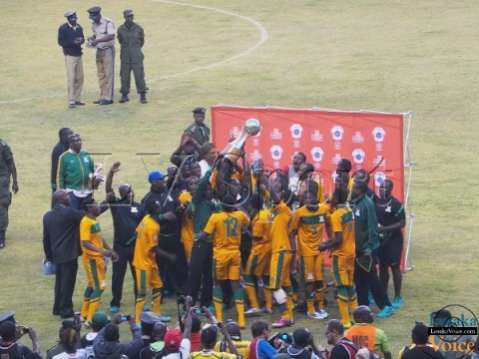 Yesterday FAZ issued this statement:
"Our Chipolopolo has disembarked. The team will not fly its charter to Ghana. The squad will stay in Lusaka. We have no permission to land in Kumasi. We will issue a comprehensive statement later."
The following photos were taken before the aborted the initial trip yesterday.