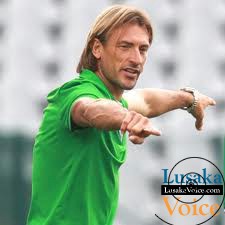 Herve Renard is not having any sleepless nights over the teams injury and pre-departure woes.
Renard's side has been hit by injury withdrawals of key strikers Jacob Mulenga and Collins Mbesuma before suffering a 48 hour delay to their departure for Ghana.
""We are obliged to win, this is part of football, the team is ready," Renard said.
"I am not going to talk and keeping quiet is also a strategy lets talk on Friday."
Zambia must beat Ghana on Friday in Kumasi to advance to the final last 10 playoff qualifying stage that kicks off next month.
The Black Stars currently lead Group D on 12 points, one ahead of guests Zambia heading into their decider showdown.