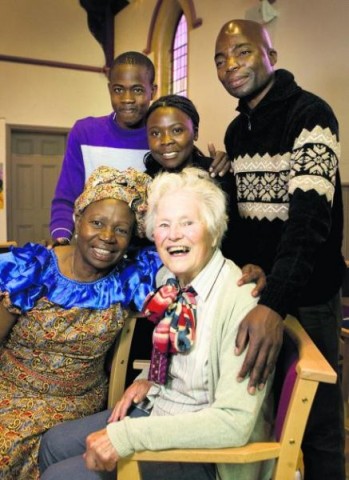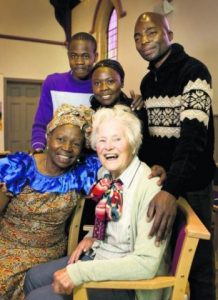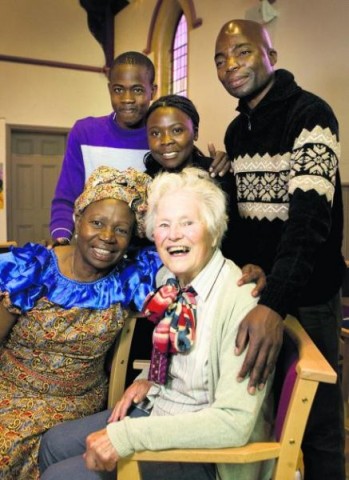 RATHER than being forced into an arranged marriage at 15 years old, Rosemary Mumbi was smuggled out of her Zambian village by her mother.
Instead she went to her country's first ever girls secondary school in 1956, where she was taught by a Christian missionary from Cumnor, Wyn Cornish.
Last week, 57 years after they first met, Mrs Mumbi met Ms Cornish to thank her.
The pair had kept in touch and met again at Cumnor United Reformed Church in Leys Road which is now raising cash for a school set up by Mrs Mumbi herself in the African country.
Mrs Mumbi, now 70, said it was "wonderful" to meet the teacher who put her on a new path in life.
Mrs Mumbi was smuggled out of the village of Chibuko, to the anger of her family, to study at Chipembi Girls School.
She said: "No girl had ever been that far away from the village before. The whole village was against me going to school.
"They told me 'you will become mad and crazy from all that book knowledge' or 'you will become a prostitute too proud to be married'.
"Wyn was very strict, but what brought me close to her was the fact that she was genuinely interested in us and believed we would be a group of young women who would make a difference."
Among the skills she learned was how to lay a table. She added: "Men in the Government wanted to marry the girls from Chipembi because we knew how to act."
After herself becoming a teacher she worked as an education planning officer and found a husband, Maxwell Mumbi, who died in 1992.
Her education helped her become the first female education manager for the Zambian Copperbelt region. She started a farm in Kitwe on retiring in 1991.
She now oversees more than 200 pupils at the Hope and Faith Christian School in N'gombe, Lusaka, which she set up in 2004.
Ms Cornish, now 79, who taught history and politics for 16 years at Chipembi, said: "It is wonderful to have seen Rosemary again with her pupils. They do her great credit.
"I am happy to think that the work I did all those years ago is still bearing fruit through Rosemary's efforts with the school."
Some £49,000 has been raised by the church for the school including £6,000 last year for orphans.
Church secretary, Nigel Appleton, said: "It is especially precious due to the personal link through Wyn Cornish who is a treasured member of our congregation."
Mrs Mumbi visited with pupils Hellen Cheelo, Chrispin Balashi and Mike Mwanza.
MORE ON [SOURCE]