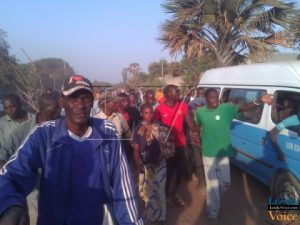 The Council of Churches in Zambia (CCZ) has called on Zambians to always remember that Zambia is a Christian nation and desist from engaging in acts with the potential of denting the image of the country.
Speaking in a telephone interview with QFm News, CCZ General Secretary, Suzanne Matale observes that some people have lost the Christian morals which late Republican President Fredrick Chiluba advocated for when he declared Zambia a Christian nation.
Reverend Matale says the dumping of innocent babies by is barbaric and should be condemned by all well meaning Zambians.
She says it is a sad development and requires the Church in the country to come together and find lasting solutions to such acts.
Reverend Matale says the church has a role to play by ensuring that people desist from engaging in such acts which are tantamount to practicing Satanism.
She says human life is important and it must be treasured and protected.
Reverend Matale laments that while some people are having sleepless nights just to have babies and others are busy dumping their precious gifts from God.